4th January 2017, by Tracy Lambert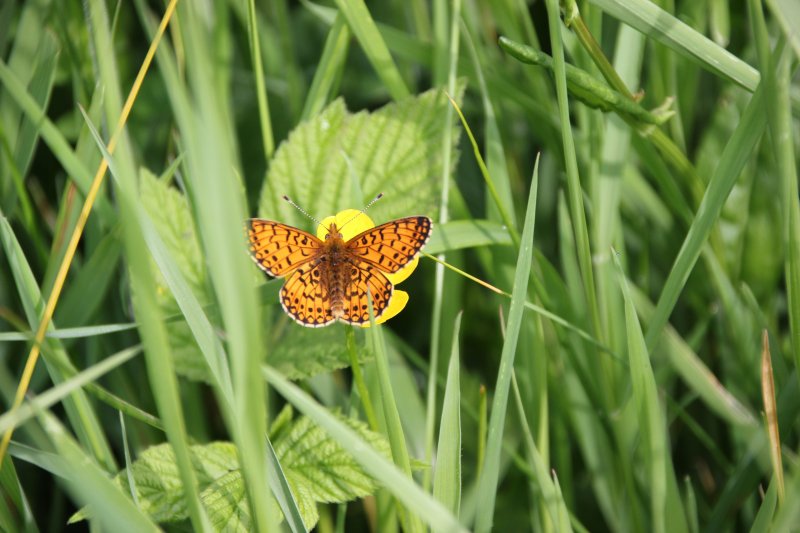 December's Sunday volunteer session saw our team out at St Maurice's pond to remove European larch and rhododendron. We were getting some funny looks from dog walkers and families using the circular walking route as they passed us by, it got me thinking…. The folks who were giving us funny looks might not understand why we were taking out perfectly good plants.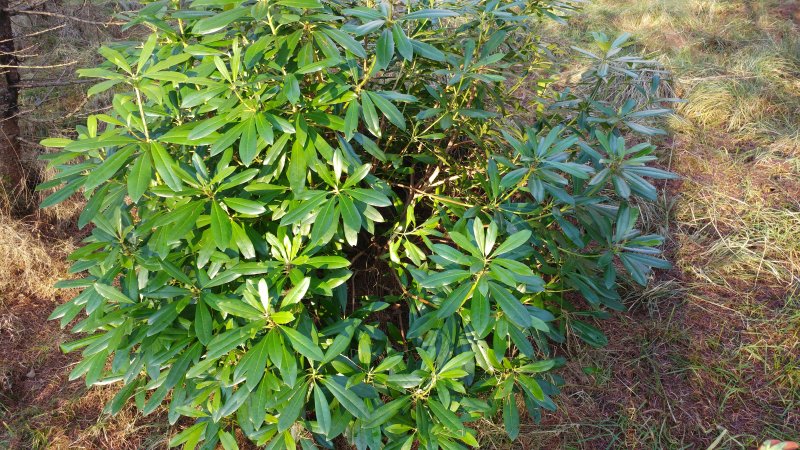 If you follow this column you will be aware that conservationists are not lovers of non-native invasive species, so that takes care of the rhododendron issue but what of the larch is that not native? Well, no it isn't, European larch is a deciduous conifer native to central Europe, this tree species was introduced to Britain in the 17th century. However our issue on the day wasn't just that we were dealing with a non-native. We were more importantly clearing a wetland meadow for a very special species of butterfly the small pearl bordered fritillary.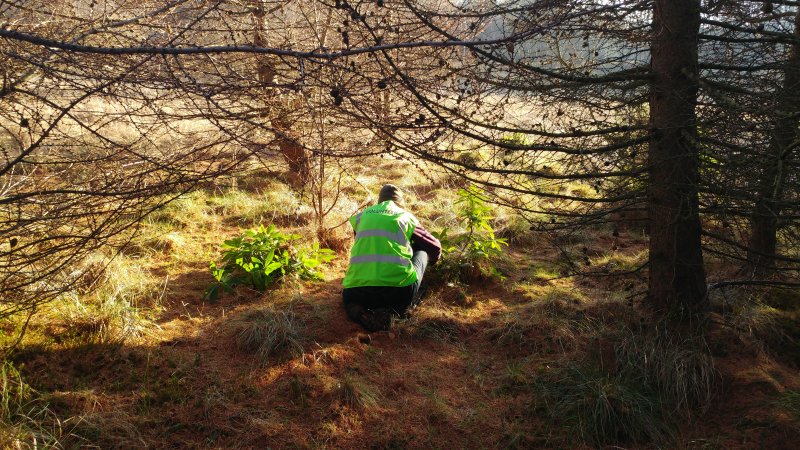 The clearing of the Larch and rhododendron have opened up the wetland meadow, this will create a great place for the larvae food source, marsh violets to colonise. With adults feeding on marsh thistle and on the wing in June, St Maurice's is an ideal site to spot these little beauties. We'll be working with Butterfly Conservation next spring ,for further improvements to the site and will keep you up to date with our progress. Alternatively you can join us on our next volunteer session this Sunday the 8th of January from 12pm-4pm at Ravenswood Local Nature Reserve, hope to see you there.
Tracy Lambert is the Community Engagement Officer for the
Natural Connections
project. If you would like to get involved contact Tracy via
email
or visit our
Facebook
page.