26th May 2016, by Tracy Lambert
To do that we had to get loads of advice from our local primary school children and one name really stuck out. Lily MacKinnon, primart 6 from Condorrat Primary school came up with the name Milish which is the Scots Gaelic for "Sweet". Very fitting as our wee pine marten has a beautiful temperament as well as a little heart on her creamy yellow bib.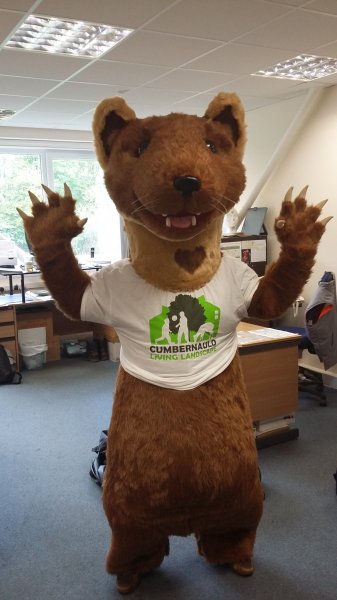 Lily was gifted a year's membership to the Scottish Wildlife Trust and we hope to see her at one of our 4 visitor centres around Scotland during the holidays. Massive thank you to all the children who took part from Abronhill, Ravenswood, Condorrat, and St Margaret's of Scotland primary schools.
You will be able to see Milish the pine marten at local events this year with our first outing at the launch of the Living Window exhibition at 7 Tay Walk in the Cumbernauld Town Centre and the Living Link through to the Antonine Centre on the 18th and the 25th June. Why not grab a selfie with Milish? #lovepinemarten #lovemilish
You can find out more about our events on our Facebook page – Cumbernauld Living Landscape