International Youth Day
, by Paul Barclay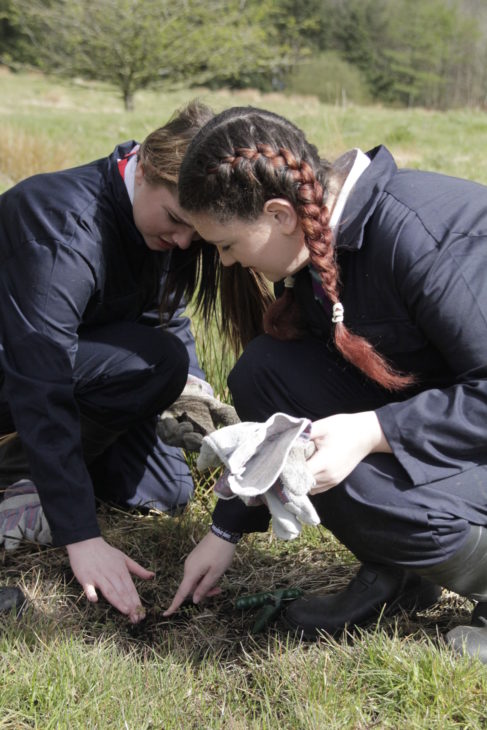 This Sunday, 12 August, has been declared International Youth Day by the United Nations. The theme of this year's Youth Day is Safe Spaces where children, no matter their background can be assured of equality, respect and self worth.
At Cumbernauld Living Landscape we work with children of all ages, from literal babies in arms in our Wild Ways Well family groups up to teenagers on the cusp of adulthood.  Everywhere we go we see young people who are working hard to improve themselves and their communities.
But we also see the other side. There is no doubt that this generation of children are facing incredibly tough conditions to grow up in. 1 in 10 children of school age have a diagnosable mental health condition that will last into adulthood. 1 in 12 children self-harm. I was shocked recently to discover that suicide is the leading cause of death for children in Scotland.
These are the odds our young people are facing every day. In the young people we work with we frequently see evidence of this, lack of confidence, low self esteem, a lack of respect for both themselves and the world around them. This is where we, and nature can help.
Our projects are designed to use nature, wildlife and wild places as a tool to help people find their way in life, to help them to gain a new sense of their worth and their place in the world. The woods and wild places around us are our safe spaces. They're open to everyone, they're free, there are no barriers to responsible access and spending time in amongst them changes lives for the better.
If you would like to learn more about Wild Ways Well or our work with young people then check out our website at www.cumbernauldlivinglandscape.org.uk.
Paul Barclay, Community Networks Officer
---
Paul Barclay