Celebrating Abronhill
, by Cumbernauld Living Landscape
Like many people, we've been doing a lot of video conferencing. I've had two video conferences recently that made me think about how we can still connect with local people during this unusual time and what activities we'll be doing when we come out it.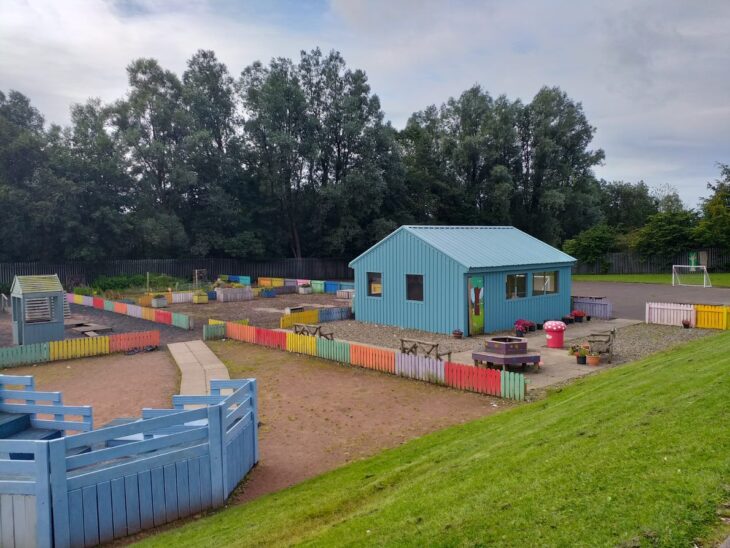 Attending events is a great way for us to connect with local people and to find out what matters to them. Saturday 30 May was due to be the Abronhill Gala day, but unfortunately it has been cancelled due to Covid-19 so we decided to spend the past week celebrating the people and greenspaces of Abronhill via social media and other forms of engagement. The Abronhill Regeneration Forum are a group who would usually be responsible for setting up the gala day and I had the pleasure of meeting them via Zoom last week.
This is a group of volunteers who promote facilities, amenities and education for and with inhabitants from Abronhill. We discussed supporting people to connect by sharing memories and photos of growing up the area – they also have an Abronhill Regeneration Neighbours Facebook page. We also discussed some of the habitat projects that will be happening in this part of the town like installing a raingarden in Whitelees Primary school with input from the pupils and local community.
Later that day I spoke with Emilie Wadsworth from Central Scotland Green Network (CSGNT) about the raingarden project – she reiterated why they are needed and the benefits they can bring:
"Over the last few years, Britain has seen heavy rainfall and intense storms, resulting in devastating floods. We all learnt about the water cycle at school, and how rain sinks into the ground, travelling slowly through the soil to rivers and eventually the sea. What we perhaps didn't learn about is how this changes in our towns and cities where the ground is impermeable. This means that a lot of water is being pushed into the river system in one go, making flooding worse. What we need to do, is slow the flow.
Raingardens are areas of plants specifically designed to slow down water. They can help solve small areas of flooding, such as in a garden or car park. When lots of them are used, they can reduce the severity and impact of flooding on a larger area. They are also nice to look at, are good for biodiversity and can help reduce pollution.
Whitelees primary school in Abronhill have had a raingarden feature designed around the playground, which will hopefully be installed before the end of the summer. The playground already experienced some nuisance flooding, and with the new nursery class being built, there was going to be even less space for water to drain away naturally. So, Cumbernauld Living Landscape, along with CSGNT and North Lanarkshire Council, worked with pupils in the school to identify potential raingarden locations and designs".
We can't wait to see wait to see the pupils designs come to life – watch this space!
---
Cumbernauld Living Landscape