Discovering Cumbernauld's magical Green Route
, by Cumbernauld Living Landscape
This month Cumbernauld Living Landscape teamed up with Rowanbank Environmental Arts and Education to deliver an enchanting walking theatre along the Green Route that connects Cumbernauld's urban centre, through the communities of Carbrain, Kildrum and Abronhill, to the Scottish Wildlife Trust's Cumbernauld Glen Wildlife Reserve.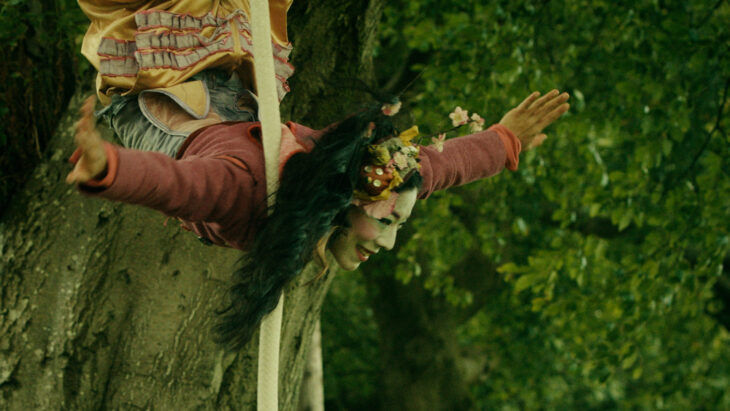 Rowanbank is a troupe of highly skilled musicians, dancers, stilt walkers and aerialists who were brought in to promote and celebrate the enhancements made to the Green Route for both people and wildlife. These enhancements include improved access, natural play areas with logs and boulders fit to climb on by people of all ages, as well as new benches which allow for moments of rest and relaxation along the route. The trees and wildflower meadows planted by our local volunteers provide vital corridors for our wildlife to hunt, forage, connect and explore.
The immersive performances was informed by story trails developed by the Cumbernauld Living Landscape and drew in people of all ages, from the local school children to our own volunteers. Together, they've gone on adventures around the Green Route, guided by a host of creatures inspired by our native plants and wildlife, as they learn the story of Cumbernauld's mythical Stoor Worm. This is a creature so vast it stretches from the Atlantic to the North Sea, and which is capable of wreaking havoc when its native habitat is destroyed.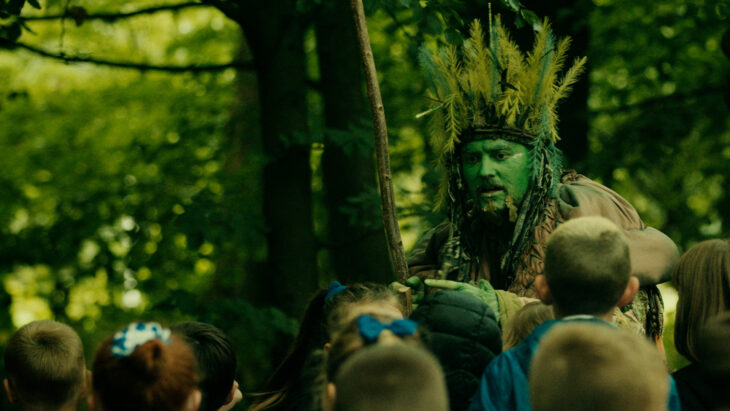 The Stoor Worm has already begun to wake due to harmful human activities like littering and the strange weather brought on by climate change, can be lulled back to sleep – if the people of Cumbernauld become guardians of their greenspaces. What a valuable message for today.
Through music, riddles and aerial acrobatics, Rowanbank is inspiring people of all ages to visit Cumbernauld's precious wild places and greenspaces, committed to conserving them, for themselves, and all the creatures that call them home.
This project, led by the Green Action Trust, was made possible with the generous support of North Lanarkshire Council, Glasgow and Clyde Valley Green Network, Sustrans Scotland's Community Links Fund and the Scottish Wildlife Trust.
Jenn McNulty, Project Manager
---
Cumbernauld Living Landscape