Endings and beginnings
, by Paul Barclay
Last week we said goodbye to one of our Project Officers, Claire Bailly, who is moving on to a new post in Glasgow working with communities on flood resilience. Claire has been an amazing group leader and will be sadly missed, but I'm sure her new project will soon feel her benefit.
There was a record turnout for her final Wild Ways Well session in Cumbernauld Glen as people made a special effort to come along. We built a shelter and had a party, there was cake, muffins and more biscuits than is strictly healthy. We made crepe suzette over the fire, popped popcorn and toasted marshmallows. And of course, since this was forager extraordinaire Claire's day, we also made some foraged mint and meadowsweet teas!
We were joined by Italian volunteer Guido. Guido is visiting Scotland on an exchange programme— our own volunteer Grant will be off to Bulgaria later this year on a similar exchange.
Gill, Cumbernauld Living Landscape's Communications Officer, was also there to lend her expertise to the shelter-building, but in the end her efforts weren't required. Despite the forecast thunderstorms, the sun shone down.
It was a lovely afternoon and as you looked around the clearing you couldn't help but reflect on the journey that we are all sharing. What brought us all together, on this day, in this place, to celebrate old friendships and forge new ones?
The stream beside us cheerfully bubbling by on its own journey to the sea; birds singing and flitting through the sky; guardian trees towering over us, wildflowers nestling at their feet. Clean air, bright sunshine. The answer was all around us.
You can join us on future walks and events. Check out our Facebook, Twitter or events listing for details.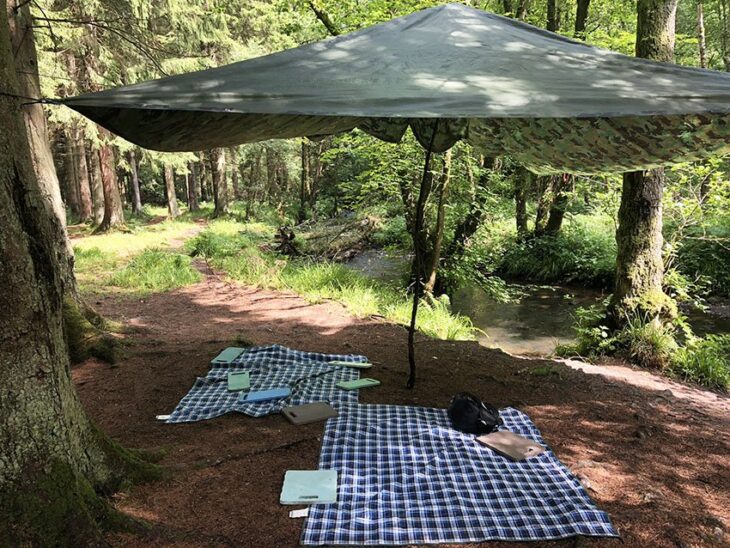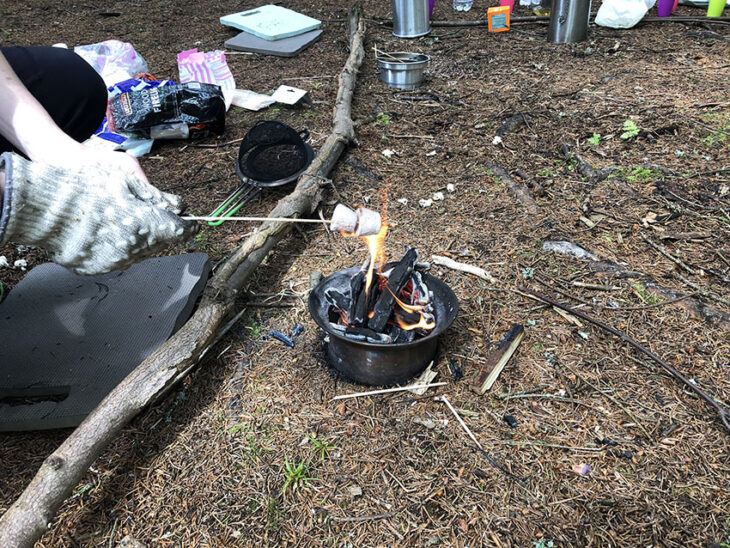 ---
Paul Barclay