Conservation Day (Jan) – Weekend Volunteers – Nature Ninjas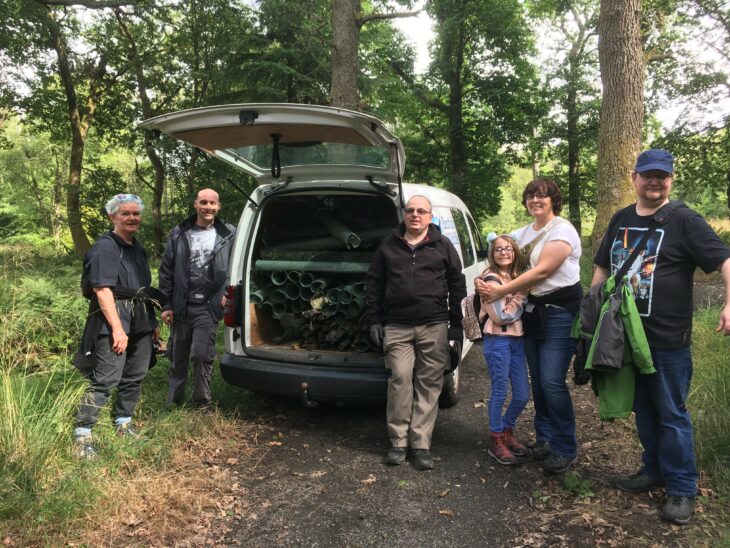 Nature Ninjas showing off their hard work of clearing tree tubes from Forest Wood in August what will we accomplish this month? – Image Tracy Lambert
Join us on a fun day out clearing some tree tubes from the woodlands in Forest Wood and cutting out regeneration on the peat bog. This is essential work that will help the trees grow without any restriction and help retain water up on the peat bog. Both tasks are great for insects as it will improve their habitats. The bog clearing is especially great for butterflies.
We will meet at the Lime Crescent, Abronhill underpass for 12pm, heading up into the reserve. If you are arriving later just head up the gravel track from Lime Crescent and you'll see us near the path.
What you will need:
Waterproofs
Wellies (bog work) or good strong boots
A passion for nature
Teas and coffee will be available and I really should have fruit as a snack to keep us all healthy. but who am I kidding the usual biscuits will be there too!
Children aged 8 and over are very welcome but must be supervised at all times by an adult.
Lets work off those leftover turkey dinners
If you are coming along or are interested in joining us at another time, email Tracy Lambert at – tlambert@scottishwildlifetrust.org.uk