Fabulous Fungi!
, by Cumbernauld Living Landscape
Local resident and Cumbernauld Living Landscape volunteer Josh Chambers,  has been out and about in Cumbernauld's fantastic green spaces again and has found some fabulous fungi!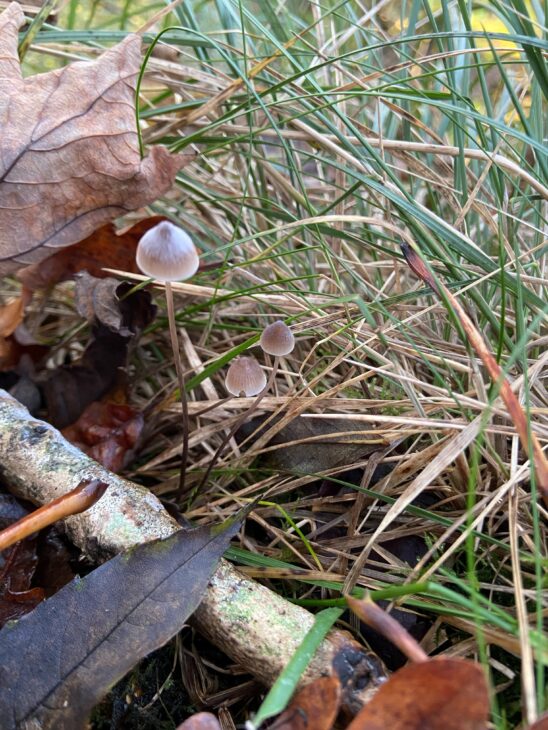 On an early morning walk I stumbled across these tiny toadstools. I am not able to tell what kind they are or anything like that, but I can appreciate them. I can appreciate that they, just like us, are living.  It is truly amazing to think that these organisms can survive for themselves in the soil.  These fungi provide for themselves by "eating" dead plants. It is crazy to me that although there are millions of different fungi in the world, I found this one in Cumbernauld.
Among the idyllic scenes there is a vast variety of plants and wildlife in Cumbernauld. However, be cautious around fungi as, although they are fascinating and some are brightly coloured, some fungi can be poisonous.  So take care. I would be interested to see if anyone knew the species of toadstool that I had discovered in my local woodland and if it is indeed poisonous or not. Online I have found that in the UK there are at least 15,000 types of fungi, some of which are close to extinction.  So, next time you are out and about look around for fungi and if you are lucky enough to spot any, research it (it's fascinating!).
There is a free online identification forum called iSpot that can help you identify all kinds of wildlife, from fungi to flowers, bugs to birds. You can find it at https://www.ispotnature.org/ . It's run by the Open University, and all you have to do is sign up, submit a photo of the wildlife you have seen, add a few details about where and when you saw it, and there will always be someone who will be able to identify it for you. The CLL Team
---
Cumbernauld Living Landscape