Go exploring
, by Paul Barclay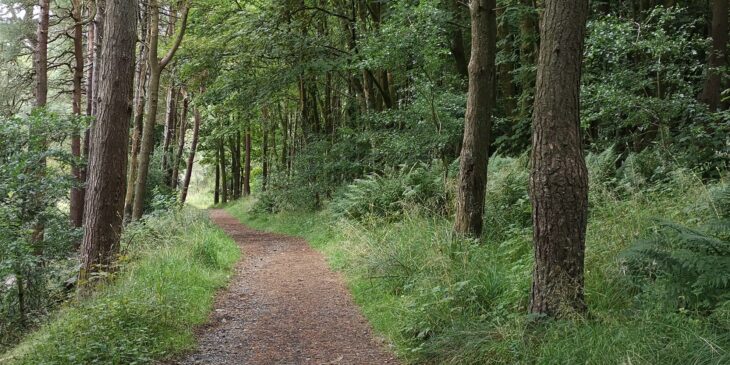 Although I'm not a local I've been working in Cumbernauld's parks and wildlife reserves for several years now and I've come to know them pretty well. Imagine my surprise last week when I took a slightly different route from normal while I was out walking and came across somewhere completely new!
At Cumbernauld Living Landscape one of our aims is to help people to explore the green places that exist right on their doorstep. We encourage folk to step outside and follow wherever the path may lead. Cumbernauld has a great path network, you can get almost anywhere in the town on foot and usually these paths go through lovely green spaces. Some of these spaces can only be reached by walking and I've had comments from long term residents of the town who had no idea that some of the places our organised walks take them existed.
It's fun to discover somewhere new – and it's good for us too. It enlivens our senses, gives us a little thrill of exploring and knowing somewhere special that few other people visit, and it allows us to show off if we get a chance to take a friend or family member back to share our discovery!
My new discovery is certainly somewhere I'll return to. It's a beautiful hidden wildflower meadow full of purple bobby buttons, impossibly delicate blue harebells, tall red campion and swaying knapweeds (the 'friendly thistle' as I heard someone call them recently!). I'll add it to my mental list of places to take people on sessions where we can sit and relax on a sunny day, surrounded by flowers, the gentle buzz of pollinators and bird song all around. If you'd like to join us on our sessions exploring the town then get in touch with us, you can find the details on our website. Or, why not just step outside and explore?
Paul
---
Paul Barclay