Green is the new grey
, by Cumbernauld LL
Standing on a hillock overlooking Cumbernauld Community Park, we look out over a sea of green. In the distance, the narrow strip of Northside Wood Wildlife Reserve offers a slice of wildness beneath the gaze of some of Cumbernauld's rather less celebrated urban architecture.
A great expanse of green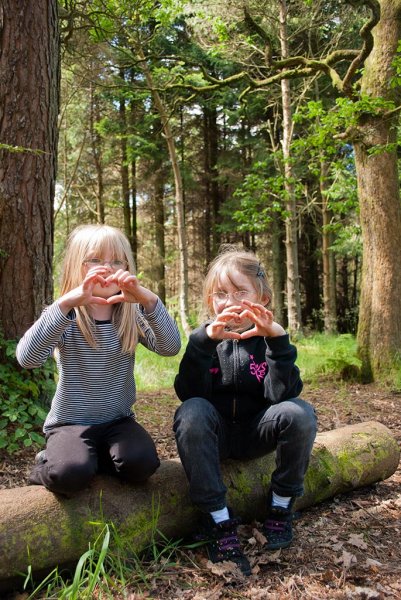 Such is the expanse of green – from gardens to woodland, fields and beyond – that I wonder quite where the town's 55,000 or so inhabitants are all hiding.
The view is quite a surprise to this first-time visitor, not least as Cumbernauld has not always received the best of press. A new-town built in the 1960s to help relieve pressure from nearby Glasgow, Cumbernauld town centre in particular has been pilloried for its urban planning. But from our vantage point, it is the green that stands out, rather than the grey.
It is this marriage between the town's natural and built heritage that is the focus of the Cumbernauld Living Landscape, a new initiative launched by the Scottish Wildlife Trust in May 2013.
It is the Trust's second such landscape-scale restoration, following the launch of the Coigach – Assynt Living Landscape in September 2011.
The two are, of course, very different animals, albeit they share the same DNA, reconnecting fragmented habitats on a wider, ecosystem scale. While one is located in a wild area where deer outnumber the human population, the Cumbernauld Living Landscape will operate in a far more public arena.
Here, the project will draw upon a cast of thousands, with the Trust – which has four reserves in the area – working with project partners North Lanarkshire Council and Forestry Commission Scotland, plus strong support from the Central Scotland Green Network, local groups and volunteers.
It is an important collaboration that demonstrates the value of working together to achieve much more for both wildlife and people, believes Duncan Clark, Reserves Manager for the Trust's Cumbernauld Greenspaces.
"Having us combine in this way gives us real weight when we're developing this project, particularly in getting buy-in from the local community," he explains.
Core values

At the core of the Cumbernauld Living Landscape is an emphasis on the value of green spaces not just as habitat for wildlife, but also for the quality of life they afford to local communities. The project's aims are necessarily ambitious: to work with communities, schools and partners to improve, restore and better connect the many green areas that are already part of the fabric of the town, while also ensuring their inclusion in any future urban developments.
With its local reserves – Forest Wood, Luggiebank Wood, Cumbernauld Glen and Northside Wood – all so well integrated into the town, the Trust is in a prime position to influence public perception. All four green spaces, gifted in 1995 by the then Cumbernauld Development Corporation (which was responsible for building the town), feature ancient, semi-natural woodland that provide a host of recreational opportunities for local people, as well as habitat for a range of wildlife.
In what proved to be impeccable timing, a passing pine marten was caught on a Trust camera trap in Forest Wood just as the Living Landscape initiative was launched. An animal more readily associated with Highland pinewoods, the sighting certainly captured the public's attention, with a notable spike in 'likes' on the Living Landscape Facebook page.
Such a sighting has proved an important hook for helping deliver the Living Landscape message, says Ian Mackenzie, Project Development Manager.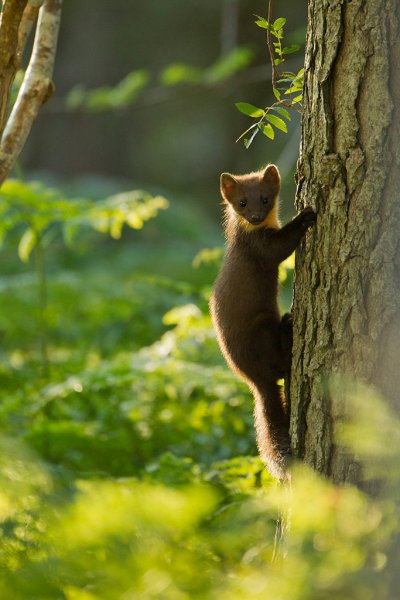 "Having a pine marten here is another way of emphasising the value of these woodlands, plus the importance of habitat networks. That's very much part of the Living Landscape – ensuring that we have the connections and resilient habitat in place to allow such wildlife to thrive here."
But the Living Landscape is not just about one high-profile species, or even large-scale projects. Instead, it will be delivered through a variety of individual projects – some large, some small – that all contribute to the bigger picture. As Mackenzie points out, speaking with local residents about wildlife gardening will be just as important as reconnecting areas of woodland.
It is a point illustrated by the sheer number of ideas that have been added to an original portfolio of works, many of them generated by active community groups that have already done much to enhance their local environments.
With many projects already completed or underway – from the laying of hedges and creation of wildflower meadows in Cumbernauld Glen, to the development of a heritage interpretation project in Cumbernauld House Park – programme leaders are now exploring which ideas can be supported and developed further.
Leading from the front
Given its own presence in Cumbernauld, Duncan Clark believes it is vital that the Trust demonstrates leadership on its own reserves.
"We'd like others to learn from our experience and better understand what it is we are trying to say about ecosystems and biodiversity," he says.
The Trust has already stepped beyond what might be considered its usual remit, with the restoration of a 16th Century dovecote and the construction of a dedicated mountain bike trail, both in Cumbernauld Glen, just two of the projects it has overseen.
Most recently, it was able to bring its expertise to bear on the design, location and landscaping around a series of sustainable urban drainage system (SUDS) ponds, as part of a major project by Scottish Water. Now complete, the ponds will do much to improve the water quality of the burns that flow through Cumbernauld Glen, as well as providing a range of new and improved habitats for wildlife such as otters, bats, water voles, insects, amphibians and many birds including wagtails, swifts, swallows and kingfishers.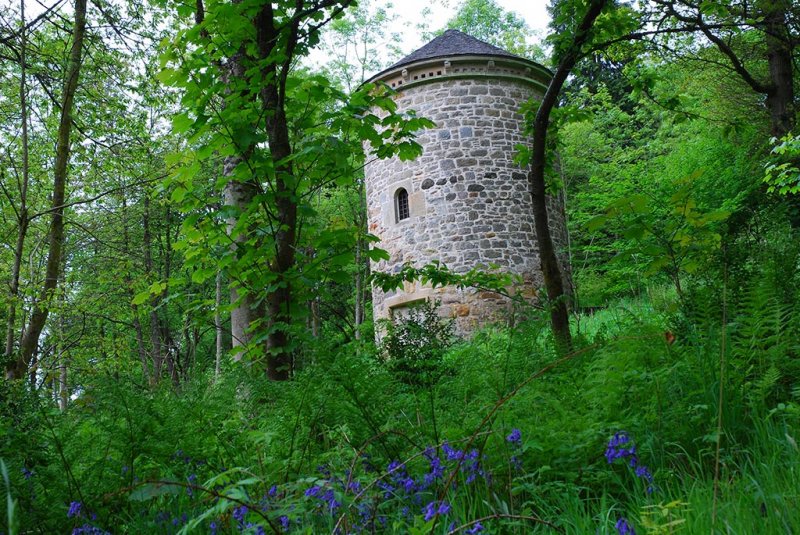 Back on perhaps more familiar ground, the Trust has received grant funding from North Lanarkshire Environmental Key Fund to develop a network of access routes at Northside Wood near the centre of town, and recently received more than £50,000 in funding from Biffaward to develop a project that will enhance the biodiversity of the Forest Wood reserve.
The overall hope is that Cumbernauld Living Landscape will become a model for other communities to follow – perhaps even forming the beginnings of a national ecological network, connecting semi-natural habitats and wildlife-rich land for the benefit of both nature and the services that nature provides.
"I think with Cumbernauld being so urban and in the heart of Scotland, we can really capture people's imagination," believes Clark.
Richard Rowe is a freelance outdoors writer and contributing editor for
Scotland Outdoors
.
---
Cumbernauld LL