Leave no trace
, by Paul Barclay
The Scottish Wildlife Trust's Seafar Wildlife Reserve is one of my favourite places in Cumbernauld to visit. The Trust is working hard to change the structure of the woodlands, helping native trees and wildflowers to flourish in the new light, open spaces. More native trees and flowers means more insects like butterflies and dragonflies, which in turn leads to more birds and mammals. Already you can see signs of this change.
The reserve is popular with the public too, and because we spend a lot of time here the Wild Ways Well team feels a bit of responsibility towards it. A few weeks ago we had a litter pick and removed ten bin bags of litter, plus a family-sized inflatable paddling pool and a destroyed picnic bench, all from one tiny area. The saddest part was all the broken glass. It's awful to think of barefooted children playing there, and of the animals who call Seafar home. Wildlife can be badly affected by litter, eating it, becoming entangled or injuring themselves. A cut paw for a badger, without access to a vet, could mean a death sentence.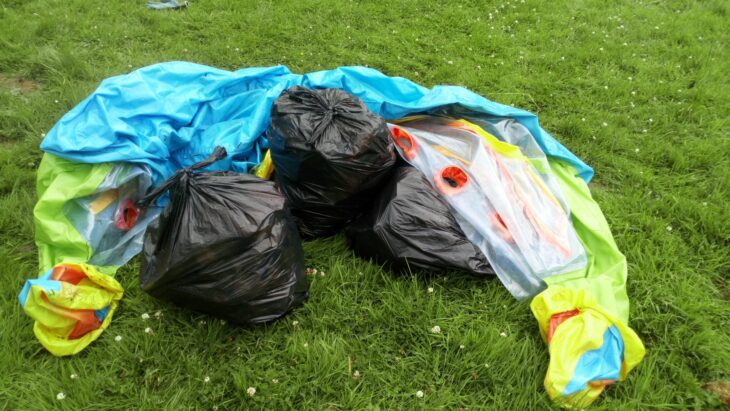 The woods are for everyone to enjoy, and there's nothing wrong with anyone spending time there. It's a great place to relax, have a picnic, and let children play. But please be responsible, take your litter home with you, don't smash glass or dump rubbish. At Cumbernauld Living Landscape we regularly run sessions involving dozens of people enjoying the reserves, but we never leave negative traces of our visits. We take our litter home and we leave clean spaces for everyone to enjoy. It can be done, if we all work together and all take responsibility for our own actions, we can make a huge difference.
---
Paul Barclay