Natural Connections – On the right path
, by Cumbernauld LL
The Cumbernauld Living Landscape weekend volunteering programme kicked-off to a fantastic start. Recently, we were in Cumbernauld Glen helping to support new path works that had been completed thanks to funding from North Lanarkshire Environmental Key Fund. By simply clearing away vegetation, laying weed matting and adding a layer of stones, we can help to reduce the volume of herbicide needed to control weeds and prevent paths from becoming over grown. In the four hours we were working (ok three, it was hot and we needed breaks) we managed to support 60m of path.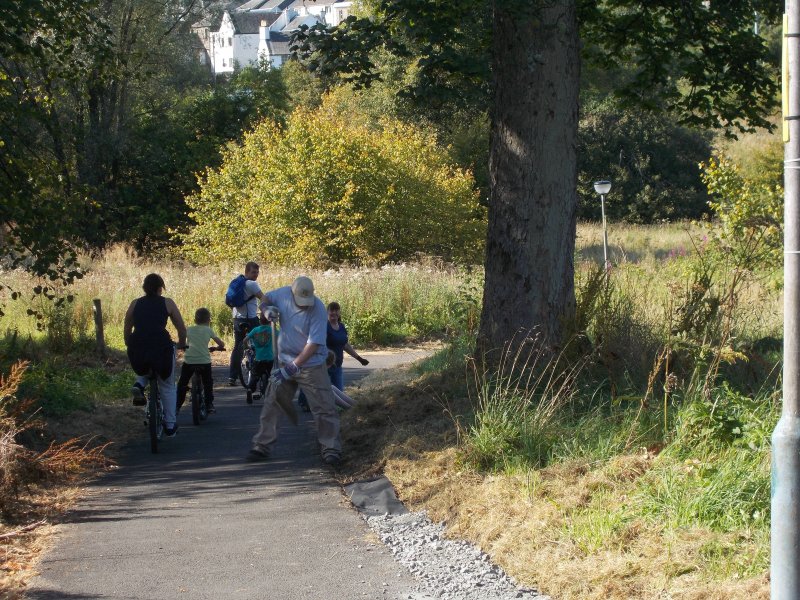 I carried a fitness monitor on me that day and interestingly we managed to burn off 1358 calories and walked the distance of 6.2 miles while shovelling, carrying materials back and forth and laying the stone. Unfortunately we put about 120 calories back on thanks to the apple Danishes, but then I do have to look after my volunteers. The path is looking great and we even found a number of caterpillars crossing the path to get into the vegetation.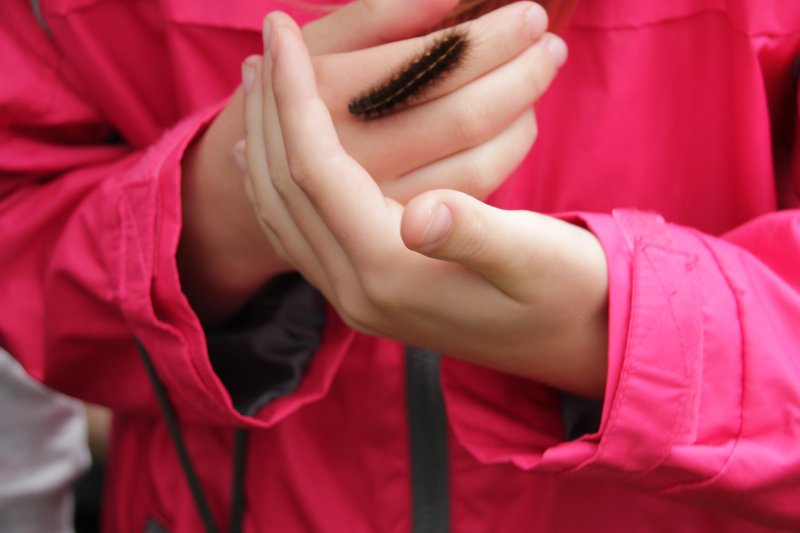 There were small white and garden tiger caterpillars looking for a suitable place for them to go into the pupa stage of their life cycle and safely over winter in the thick grass. We also saw a large white and small tortoiseshell butterflies flittering around the thistle heads in the hot sun. Overhead we could see two buzzards soaring and could hear newly fledge chicks chirping to their parents to feed them. I'm looking forward to seeing what Ravenswood LNR has to offer when we go next month to remove Invasive non-natives, follow us on Facebook if you are interested in helping out – Cumbernauld Living Landscape.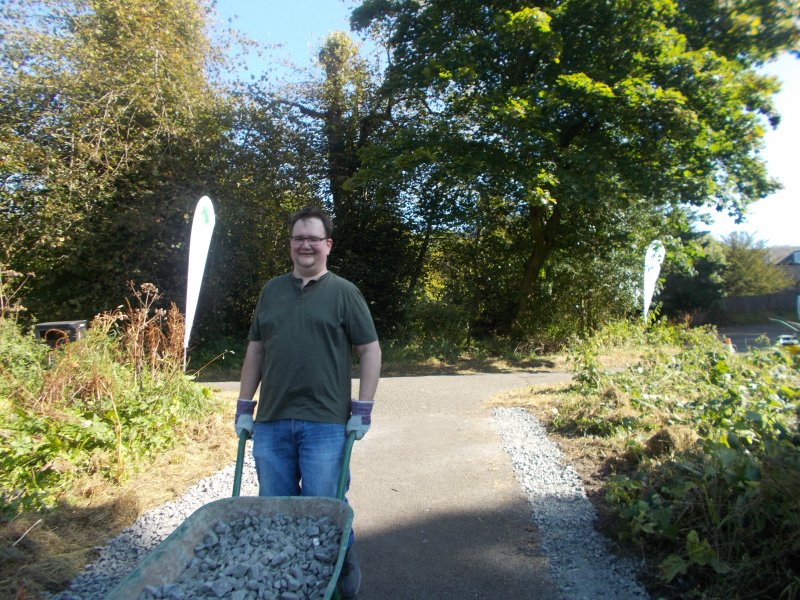 ---
Cumbernauld LL