Natural Connections – Planting for the community
, by Cumbernauld LL
Very excited to tell you that last Thursday the Tesco, Bags Of Help project at St Maurice's Pond began.  The Cumbernauld Living Landscape has contracted The Conservation Volunteers to come out to plant the small community orchard and to improve the boardwalk that take you across the pond.
Fruit trees such as apple and plum and a variety of soft fruits including gooseberry and raspberry were planted in a section of ground to the south east of the park, which has been prepped for a floral meadow by North Lanarkshire Council's Environmental Land services department.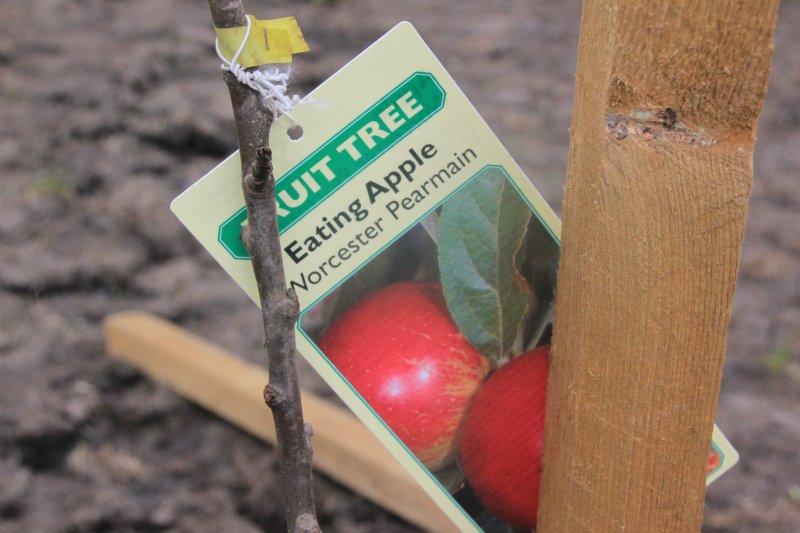 The small orchard was quickly taking shape and I'd like to say a massive thank you to the team of 5 TCV volunteers, 4 high school students from St Maurice's, 1 teacher and 3 staff.  All 18 trees and soft fruits were planted surrounded with chicken wire cages and bark mulch to protect from deer.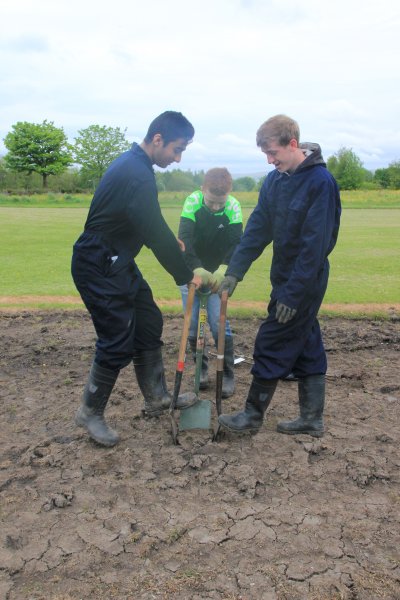 I can imagine sitting in years to come, under the trees with the sun on my face anticipating the fruit of our labours – literally.  This orchard will be a great asset to the local schools and community being a fantastic tool to learn where our food comes from and the importance of pollinators for our food supply.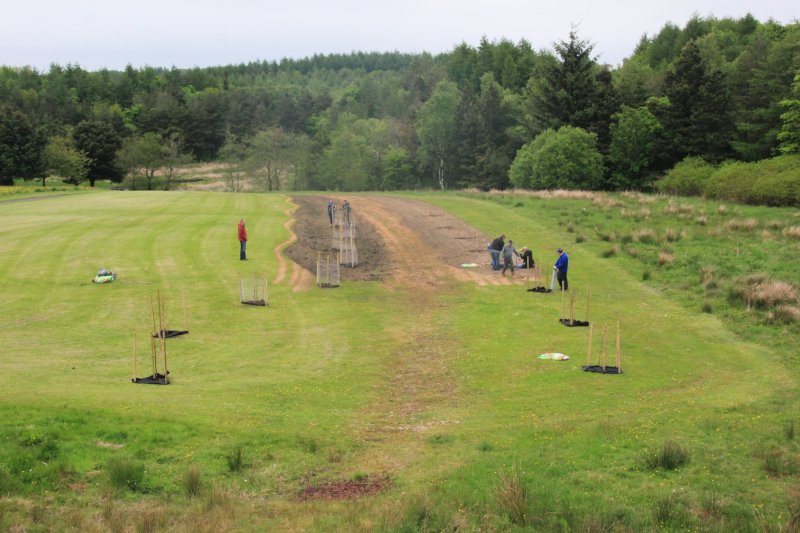 Why not take a visit to St Maurice's Pond over the next month and see for yourself how things are shaping up?  You can follow our progress on Facebook – Cumbernauld Living Landscape
---
Cumbernauld LL