Natural Connections – Track down the new carvings
, by Cumbernauld LL
As part of a £50,000 WREN funded path access project in Cumbernauld. Cumbernauld Greenspace Reserves Manager, Duncan has become a bit of a creative artist. Duncan has chainsaw sculpted 7 life size pine marten heads and one full size body and placed them peeking out of tree cavities. If you are wondering around Forest Wood keep an eye open for them and post your images to our Facebook page.
Pine martens are nocturnal and incredibly shy creatures. While they will be out early evening during summer months to feed and build up their fat reserves, during winter they will build a cosy den and sleep until spring. This makes it very hard for us to be able to see them in the wild! Duncan's sculptures mean that everyone can gain an idea of where they live and how they look. It could also be a great wee project for local schools to come up with a name for each of them to create a pine marten trail.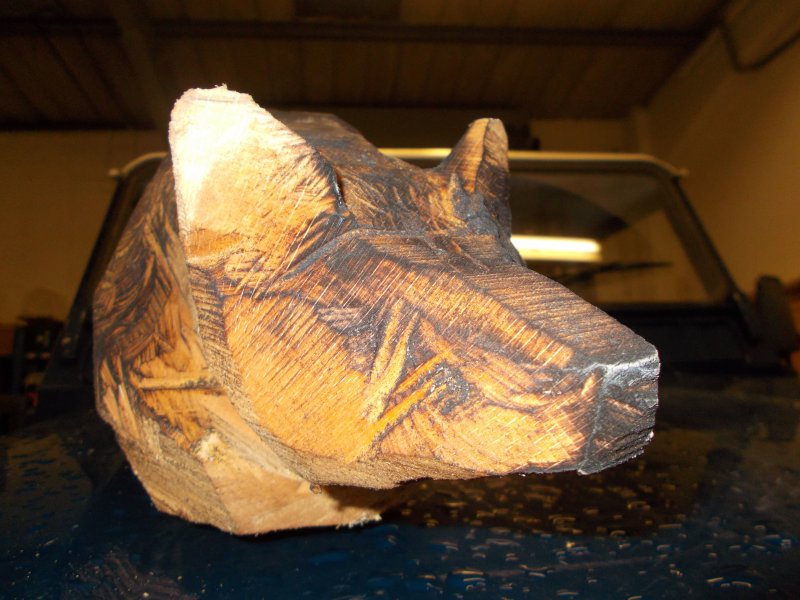 Are you up for a challenge? Why not go for a lovely walk out to Forest wood this weekend and see how many pine marten sculptures you can find, don't forget to take your camera or even a sketch book if you are feeling creative. You can also let us know what you think of the sculptures through our Twitter feed @WildCumbernauld – I'm looking forward to reading your comments. Have an adventurous weekend folks.
Tracy Lambert is the Community Engagement Officer for the
Natural Connections
project. If you would like to get involved contact Tracy via
email
or visit our
Facebook
page.

---
Cumbernauld LL