Nature Ninjas Path Out of Lockdown
, by Cumbernauld LL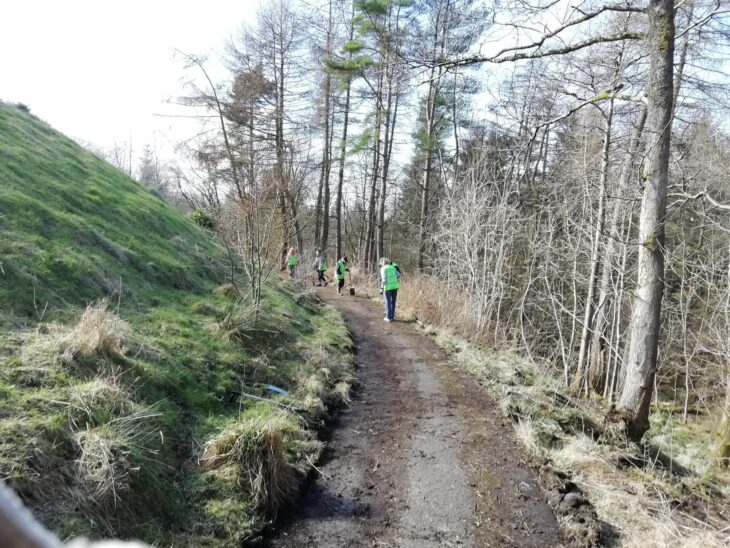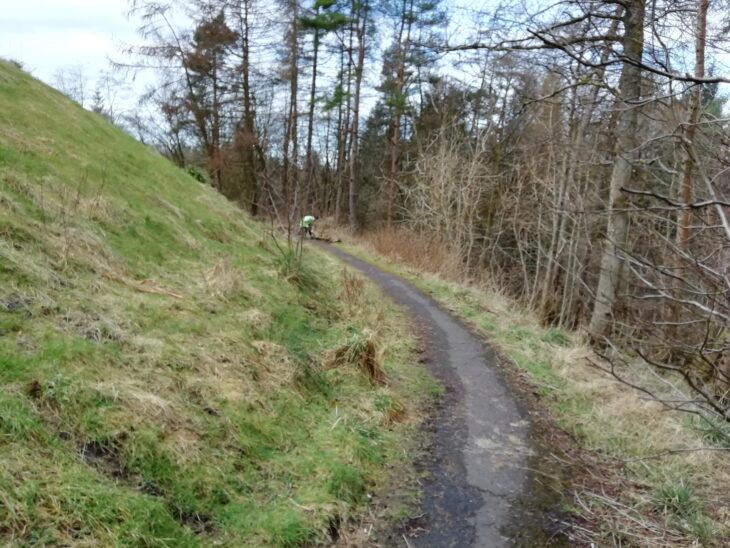 Our Nature Ninjas were out last week for the first time this year.  It has been a long few months, but we felt confident that our secure coronavirus site-based plan would protect us while working in the field.  Our volunteering activities are needed now more than ever.
With Spring now sprung, the need for access to greenspace has now increased. More people are using local paths, and encroaching plants may start to squeeze folk together as they walk along them.  This is problematic in the time of Covid-19.  So we have been cutting back overhanging branches, scraping turf off paths, and removing obstacles that would impede walkers around Cumbernauld's wildlife reserves.
Last week we focused on Seafar Woods.  Recently Cumbernauld Living Landscape installed an upgraded path network through this reserve.  These paths are great for experiencing nature close up.  As the snow dissolved it revealed new litter thrown down in the woods.  We have been hard at work removing this detrimental rubbish from this fantastic place.  It not only looks horrible, but it can kill wildlife. On our Tuesday session last week we managed to pick up 15 bags of litter!
It has been brilliant meeting the volunteers again.  Everyone was delighted to get back out with the group and tell their stories from the past few months.  It made me realise that the social aspect can be the most fundamental part of a group's day out.  We took great delight in listening to the bird song together at lunch; taking turns guessing what the inquisitive birds could be.  I really missed working with these fantastic people over lockdown.
If you would like to join our Nature Ninjas volunteer group, we still have spaces available, contact David at d.walsh@tcv.org.uk.
---
Cumbernauld LL