Forest Wood Wildlife Reserve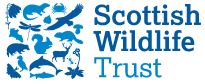 Forest Wood is on the southern edge of Cumbernauld. It consists mainly of plantation woodland, with small areas of lowland peat bog, heath and grassland. It is a haven for flowering plants, and the pond is home to damselflies and palmate newts. If you listen carefully you might hear the call of cuckoos in spring – an increasingly rare sound due to years of decline. There is also a connecting footpath to Palacerigg Country Park.
Highlights
Visit in autumn to discover weird and wonderful fungi sprouting throughout the woodland
Enjoy a sheltered and peaceful walk as you listen for wood warblers and other songbirds
Watch out for the Easter Island head carvings!
More information
Park at Lime Crescent. Access to the reserve is via the underpass under Forest Road, coming out onto a footpath next to the Scottish Wildlife Trust reserve sign.