Taking Care Of Our Greenspaces
, by Cumbernauld Living Landscape
Local resident Kate Fromings has written this guest blog about why we should take better care of the town's greenspaces. 
In Cumbernauld we are incredibly lucky to have the use of a plethora of greenspaces.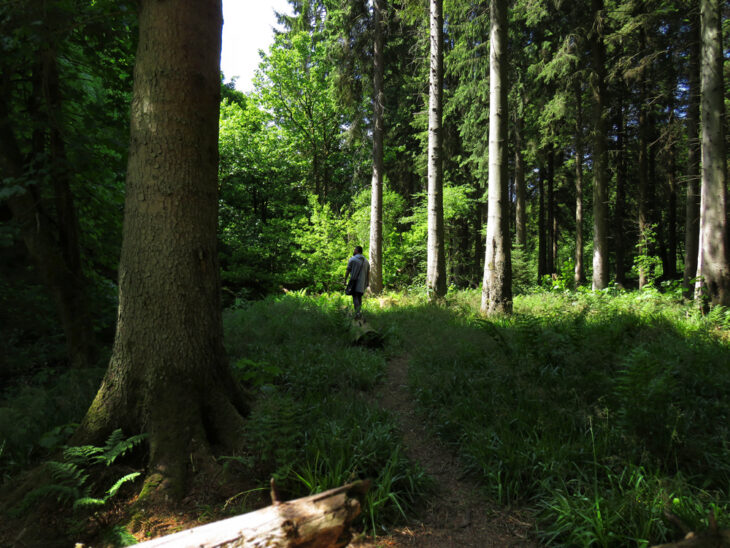 No matter which side of the town you reside in, there's a piece of nature just minutes from your front door. Abronhill has Forest Wood, The Village and Kildrum have The Glen, South Carbrain has Glencryan Wood, Greenfaulds has Luggiebank, Condorrat has St. Maurice's Pond – the list is endless!
Although sometimes it can feel as if the grey concrete has taken over, especially during lockdown, a local walk on the wild side of Cumbernauld will do you the world of good. Getting out in nature improves your mental health and fitness, it can also spark creativity. There are just a few basic things you need to remember before you go for a wander…
To help keep our green spaces at their best we encourage everyone to think about what they need to take with them before setting out.
Firstly, what's the purpose of your visit? Are you having a picnic or simply going for a hike on a nature trail? If you know that you will be bringing lots of food and drink in a polybag or rucksack, use the same bag to take your rubbish home. There are no bins in the woods and meadows! The easy part is: now you've consumed all of your picnic the bag will be a lot lighter.
If you're going for a general walk and you've decided to bring a drink, consider using an old juice bottle and bringing a bag with you. Most of the litter we find contains discarded cans and new plastic bottles. Finding yourself halfway round a walk carrying an empty bottle can be annoying. So why not take it home to recycle, or maybe even use on your next trip? If you've got a can, shake out the last of the drink and crush it; then it will fit in your pocket.
Wildlife in the green spaces doesn't distinguish human debris from natural litter such as fallen branches and leaves. It's estimated that rescue centres across the UK receive over 5,000 calls a year from people reporting that a wild animal is injured by metal or plastic waste left in beauty spots. In May 2020 a swan was rescued in a Paisley park by the SSPCA –  It had a plastic bottle cap stuck in its mouth. So, look at it this way, by being mindful you're saving a life.
The good news is that most people are recognising the real value of our beautiful woodland, parks and burns. The increase in people exploring the countryside over the sunny months has meant an influx of discarded rubbish, but also a blossoming desire from the general public to protect these places. There are so many positive comments I hear in passing; "I never knew this place existed!" and "It's like being in The Highlands!"
There's nothing better than finding a local haven, so let's work together to keep it that way.
Kate Fromings
---
Cumbernauld Living Landscape