Taking Notice of Nature
, by Paul Barclay
Our Wild Ways Well group had a great time exploring the Cumbernauld Glen this week despite the weather!
We had rain, hail, sleet and sunshine all in the space of a couple of hours, but that didn't dampen our spirits. We headed to the Glen from the town centre and enjoyed a leisurely walk brisk enough to keep us warm.
Not stopping for our usual cup of tea due to the wet weather, we instead occupied ourselves with the 'Take Notice' and 'Keep Learning' aspect of the Five Ways Well by immersing ourselves in the nature around us whilst we walked.
A couple of members of our group are becoming avid 'twitchers' and are improving upon their bird song recognition every week. We were lucky enough to spot many interesting birds on our walk including a Dipper and a Tree Creeper.
A Tree Creeper is a bird often missed by many due to its small size and camouflaged mottled plumage that resembles tree bark. However, once you spot this little gem it is hard to mistake it for anything else. It has a characteristic long, slender, down-curved beak and is usually seen hopping up trees in search of insects, larvae and spiders. They are much easier to spot at this time of year when the trees are still bare but you will rarely see one in your garden so they are another great excuse to get out into your local woodlands!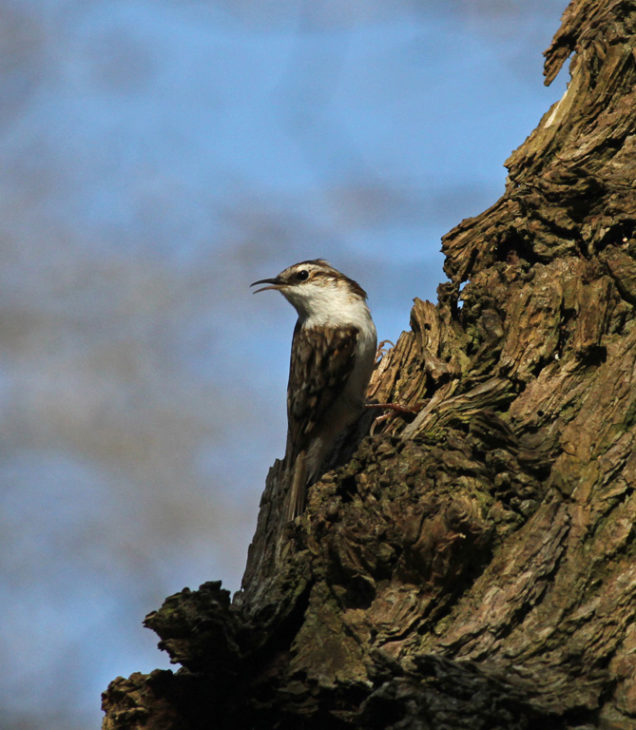 We were in for yet another treat towards the end of our day when we came across a male roe deer (buck) feeding at the edge of the path we were walking.
Once he had established we were not a threat to him he happily continued feeding. We all felt very lucky to be within a few metres of such a beautiful animal.
Deer are very hungry at this time of year as there is little vegetation for them to eat. The recent cold weather has made finding food even more difficult for them and they will not have much energy. This means it's really important that we avoid disturbing them so they don't exhaust themselves running away and become vulnerable to starvation.
The importance of this was highlighted to us when a dog startled our peaceful buck and chased him away. This is a good reminder to keep your dog under close control whilst visiting any wildlife reserve, and if this is not possible then please keep them on a lead.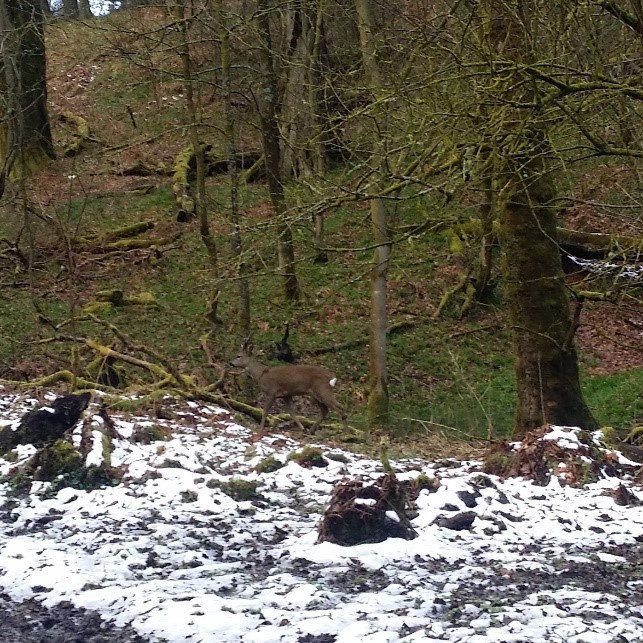 Wild Ways Well is a partnership project between The Conservation Volunteers and The Scottish Wildlife Trust, delivered by Cumbernauld Living Landscape and funded by the Green Infrastructure Community Engagement Fund and Transport Scotland with the support of Scottish Natural Heritage.
Rebecca Scott Volunteer Officer
---
Paul Barclay