The future of sustainability – Abronhill Primary School pupils win top award
, by Cumbernauld LL
Abronhill Primary School and Nursery Class have been commended for their environmental action by winning a national award. The schools nature garden and tree planting programme have helped improve Cumbernauld's environment. Children have been busy working to enhance their playground, as well as a nearby Scottish Wildlife Trust reserve. Pupils spent hours weeding and planting bulbs and new trees.
"My favourite thing about outdoor learning is the woodland walk. I enjoy climbing the trees," Blair Marshall, 11
The children started by contacting their local MSP Jamie Hepburn to raise issues affecting their environment. This led to action by the Scottish Wildlife Trust to improve the woodlands at the back of their school. All of this would not have been possible without the initiative of the schools eco-committee. Working together with the School ground committee they have help keep all of the 233 pupils and teacher informed of the importance of their actions.
"I am so happy we got this award as the school has worked very hard." Beth Frew, 10
Mrs Jane Stocks is the acting head teacher at the school and said: "We are delighted to have received the Jewson Sustainability Awareness Award in recognition of the hard work and commitment shown by the staff, children, families and friends who belong to our school community. This has been an excellent achievement and has allowed us to showcase the wide range of activities we participate in to raise awareness of looking after our local community and the wider world."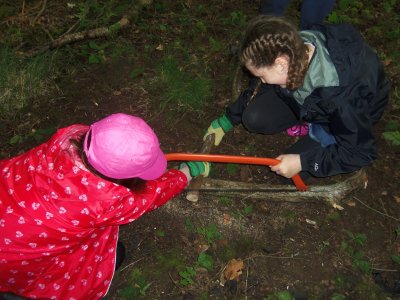 Kelly Griffiths is the Organiser for the Community Education Awards and added: "Abronhill Primary School has carried out fantastic work to enhance their school gardens and promote sustainability within the community.
"The judges were impressed by the sheer variety of work and the standards obtained by the hard work of children and staff."
"I am very happy the school got the award and I hope that we keep working hard to help improve our woodland walk." Liam Boyce, 9
---
Cumbernauld LL