Wreaths – more than just Christmas decorations!
, by Alex Paterson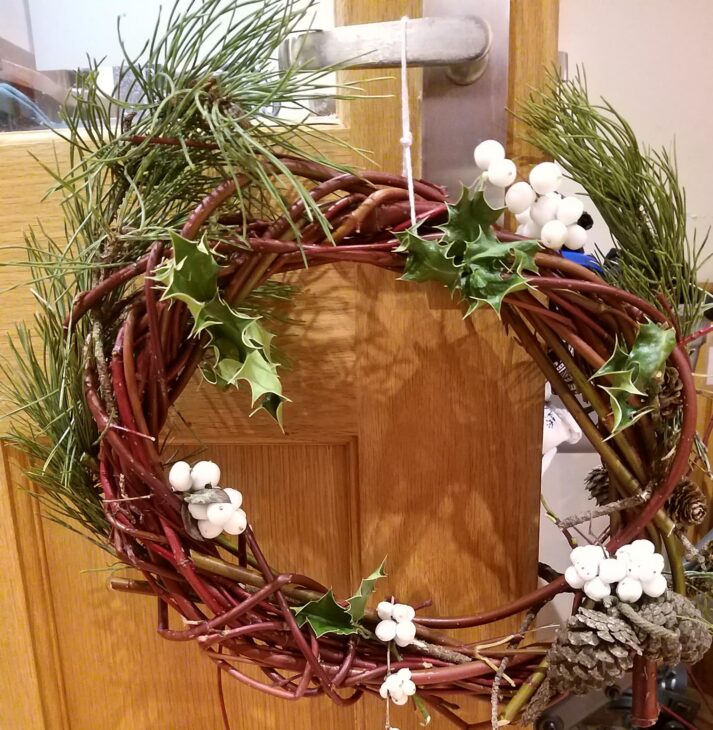 Christmas is a time when we often see wreaths hanging as decorations, but where did this tradition come from? It may surprise you that wreaths have been part of many different cultures throughout history.
Wreaths were made by ancient Germanic and Scandinavian people to mark the 12-day festival that celebrated the Winter Solstice – the shortest day of the year in the Northern Hemisphere. It was held to honour the returning of the sun, and the wreath symbolised the circle of the seasons and its promise of the return of spring. Candles in wreaths were lit in hope of the return of warmth and sunlight. Early Christians adopted this festival for their own, changing the focus to the birth of Jesus – Christmas.
But also before wreaths became associated with Christmas, they represented victory and power in ancient Rome and Greece. There is also evidence that wreaths were part of Egyptian, Chinese and Hebrew traditions.
The materials used to make Christmas wreaths are also important. Evergreen trees were seen as special because they can survive our harsh northern winters. Evergreens, or conifers as they are sometimes called, represented power, resilience and hope to people in northern and eastern Europe, where they are common.
Here at the Cumbernauld Living Landscape we have created a video with step-by-step instructions on how to make your own Christmas (or Solstice) wreath! Watch our trainee Rozelle make a beautiful wreath using materials foraged locally. She used materials you can find all over Cumbernauld, like dogwood, holly and evergreen branches and their cones. The wreath we made is constructed from dogwood and decorated with snowberry, both invasive species around here that can adversely affect our native wildlife. But you can of course use other suitable plants such as willow for the frame and ivy for the greenery.  We'd love to see pictures of your own wreath so make sure to tag us on social media @WildCumbernauld.
---
Alex Paterson