Big Spring Clean in Cumbernauld
, by Camilo Brokaw
There's so much to look forward to at this time of the year.  As we start to see Spring awaken the plants and animals around Cumbernauld, we also find ourselves preparing for the warmer weather and longer days.  Here at Cumbernauld Living Landscape we're no different.  We're excited to be outside with many of you improving our greenspaces, as we watch the tree buds open, and taking walks through the woods as the birds make their nests.  If you're curious to try our Nature Ninjas or Wild Ways Well groups, don't hesitate to get in touch.
The Creating Natural Connections Project is busily planning a host of events over the next several months to help connect people to all the benefits of nature and being outdoors. Unfortunately, not everyone who makes use of our greenspaces treats them as respectfully as we might hope and, in some places, litter can be a major challenge.  Luckily, we're now into Keep Scotland Beautiful's Spring Clean Scotland month from March 17th to April 17th.
Across Scotland, community groups and individuals are doing their part, organising litter picks and clean-ups of our common spaces. Our senior project officer, Aimee Moretti, is organising our own Spring Clean event at Seafar Woods on April 1st.  This is a perfect opportunity for those who don't have the time to volunteer regularly with our groups to come out and make a big impact.
We'll be meeting at the Allanfaulds Road entrance to Seafar Woods at 10am and going until noon. All litter picking equipment will be provided and staff will be ready to guide as we clean up our local woodland.  Children are welcome but must be accompanied by a responsible adult at all times.  Scottish weather being what it is, please wear suitable clothing and footwear and ask us if you have any questions about it.
Whatever you do, we hope you get the chance to enjoy warmer weather outdoors, noticing all the natural beauty Spring is offering up. And remember to post your pictures on our Facebook page @CumbernauldLivingLandscape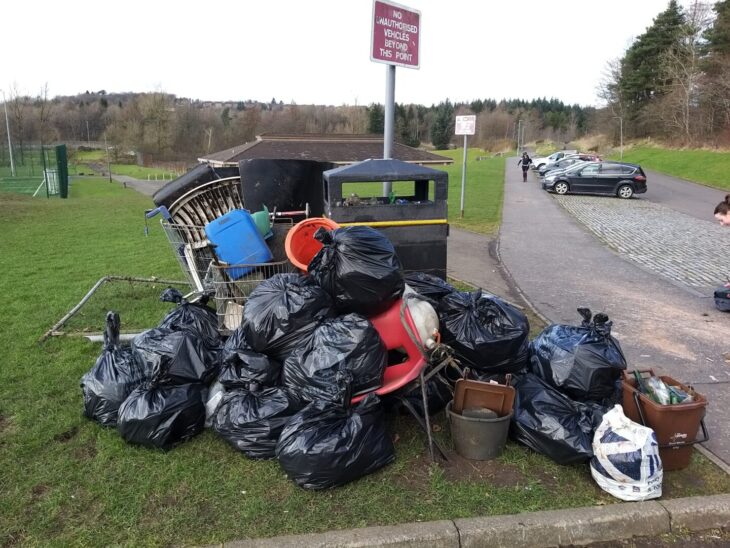 ---
Camilo Brokaw