Cumbernauld Conversations
, by Cumbernauld LL
Cumbernauld Living Landscape is coming to a venue near you! We are coming out into communities to talk to you about your local greenspaces. We want to find the community champions: the people who are looking after these places in unforeseen ways. They could be members of the public doing a weekly litter-pick down the park, they could be an informal club that uses the greenspace for an exercise class or they could be a retired teacher who tells amazing stories about the fascinating heritage of our breathtaking nature reserves.
Since starting in this position a month ago I have had the privilege to meet so many amazing individuals and community groups working tirelessly to connect the people in their communities with the natural world at their disposal. At the Living Landscape one of our main goals is to "unlock" this community capacity to create even more connections with nature, using Cumbernauld's greenspaces as the connector.
So how are we going to do this? Well to start, over the next few weeks we'll be popping up in and around places across Cumbernauld. You can spot us by our Cumbernauld Living landscape banners and copious amounts of tea, coffee and biscuits on offer. So if you see us, please come over and have a chat. We'd love to hear your stories of how you and your community have interacted with your local greenspaces and wildlife reserves. I'm so excited to kick off this next phase of this project, please join us!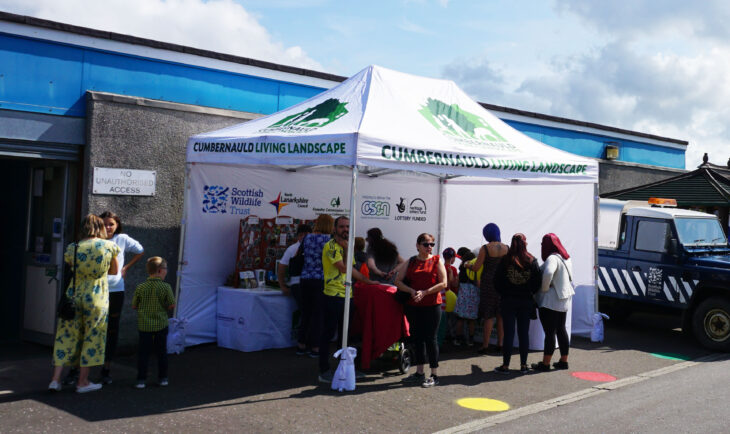 ---
Cumbernauld LL