Experience mindful moments right here in Cumbernauld
, by Rory Syme
Anyone who watched the BBC's Winterwatch series this year may have found one particular segment – the 'Mindful Moment' – a real highlight. It lasts just a few seconds but for a brief moment you are transported away from your cares, enjoying the sights and sounds of nature.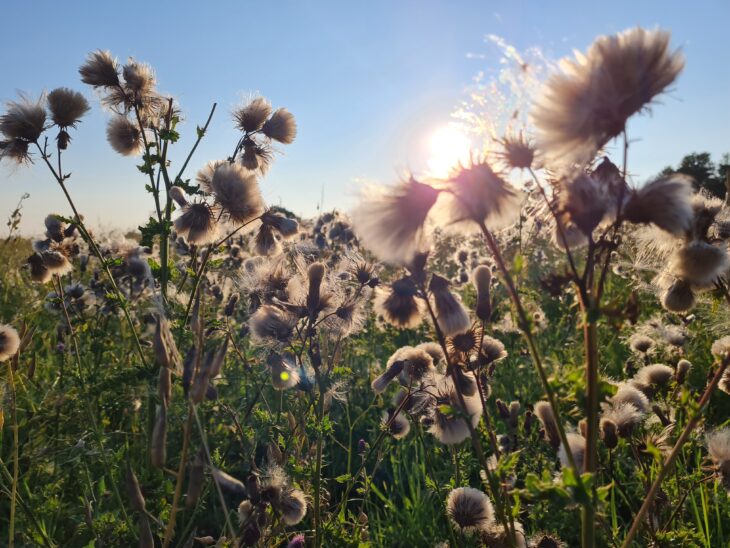 It's no surprise to see programmes like Winterwatch tapping into the growing green health phenomenon. Researchers, organisations and ordinary people all over the world are realising the benefits that time spent watching, listening and engaging with nature can have for our physical and mental health.
Of course you don't need a big budget tv programme or a film crew to take part in this yourself. You don't need exotic locations or 4K screens either. Cumbernauld Living Landscape's Wild Ways Well project can help you make the connection right here on your doorstep.
We've been running sessions in the town since 2017. Over this time we've helped hundreds of people to experience the benefits of nature. Simply spending time in a beautiful natural space and immersing our senses in the wonder that is all around us.
We try out activities like wildlife watching, art, photography, mindfulness and simple natural skills like learning to identify different trees or building a shelter. We help conservation by recording wildlife, planting flowers and trees, boosting the biodiversity of our woodlands. Most of all we connect with other like-minded people, spending time with a hot drink, chatting around a fire.
These sessions are completely free of charge and open to all. To find out more you can email me at p.barclay@tcv.org.uk, or check out our Wild Ways Well webpage.
Cumbernauld's woodlands are amazing, the benefits they bring to human health and wellbeing are real, why not join us and experience it for yourself.
Paul Barclay, Project Officer
---
Rory Syme