Get back to nature in 2020
, by Cumbernauld LL
Taking our volunteers out at New Year always resonates strongly with me— I first started volunteering at New Year. So woooooOOooooOOOo, I want to take you back 8 years to 2012.
I was completing my zoology dissertation. It was very boring! I felt like most of the time I had been cooped up inside doing calculations, tallying up surveys, reading screeds upon screeds of papers and typing up draft after draft to try and get my point across. My fieldwork the previous summer seemed long ago, itself so enjoyable— getting out into nature, experiencing all it could throw at me. As preposterous as it sounds, I felt locked out from nature.
I came across a leaflet asking for volunteers to rewild a community space. I did not give it much thought at first until it dawned that, to paraphrase an old John Muir quote "I needed to get back into nature". I gave it a chance!
I was anxious meeting the volunteers at first; there must be something wrong with them if they wanted to go out in atrocious winter weather removing dogwood! I was so wrong!
I felt the warm compassion of the volunteers almost immediately. Their jokes, stories and experience drew me into the group. I saw nature through different eyes. I was now part of the family. I too wanted to improve these greenspaces.
My fitness improved. The tools I used got my blood pumping, using muscles I had not used in months. I was invigorated. The experiences with the group and space stuck with me. It changed how I viewed greenspaces, my approach to people and my career choices.
My story is not unique, almost every volunteer we work with has a similar story. That's why I recommend enacting a New Year resolution and get back out into nature with us. Contact me at d.walsh@tcv.org.uk to get involved.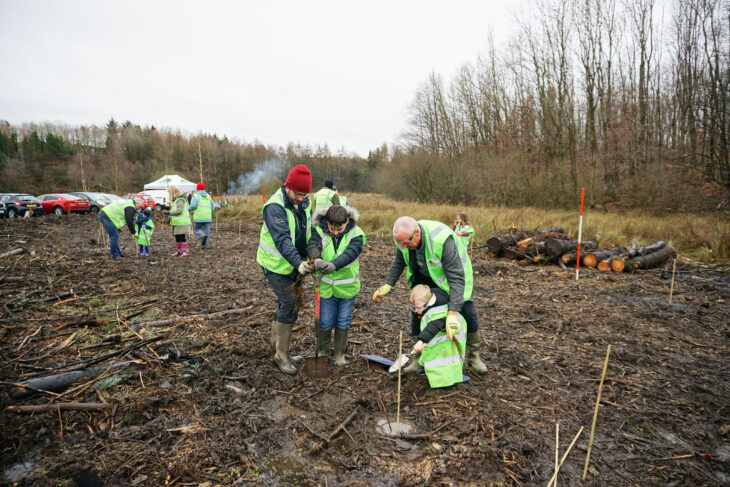 ---
Cumbernauld LL