Ghosts of the land
, by Cumbernauld Living Landscape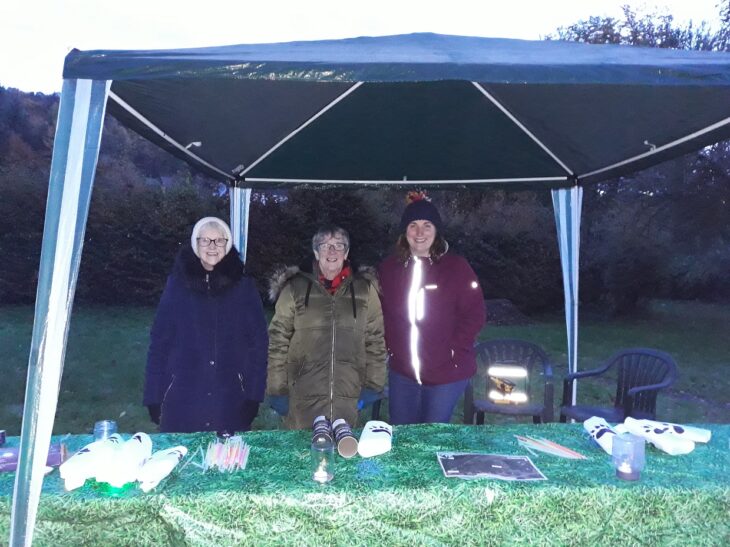 There were some spooky goings on at Cumbernauld Glen recently, as Cumbernauld Living Landscape welcomed around 150 people to their Ghosts of the Land Halloween event! Run in partnership with the Cumbernauld Village Community Council, at the Langriggs and the Glen, it celebrated three of the iconic mammals that once called Scotland home – the brown bear, the Eurasian lynx, and the grey wolf.
Families were given paper lanterns to guide them on their way, decorated with footprints, offering a clue to what they might encounter in the Glen.
A "Trapper's Table" gave folk a chance to look at real animal skulls and pelts, and pick up the Ghosts of the Land booklet, , containing a spooky story, an in-depth look at each of the three animals, and fun Halloween themed activities.
On their journey round the 'perilous path', families encountered a sparkling fish, protector of the Bog Stank and all the waters that flow through it. She needed help to sort the litter that makes it to our waterways, and everyone did a great job, learning how to prevent future watery horrors in the process. A ghostly brown bear was seen prowling in the woods, and the sounds of wolf howls were heard across the Glen. It has even been said that the ghost of a Victorian lady was seen guarding the paths – but she has never been seen since.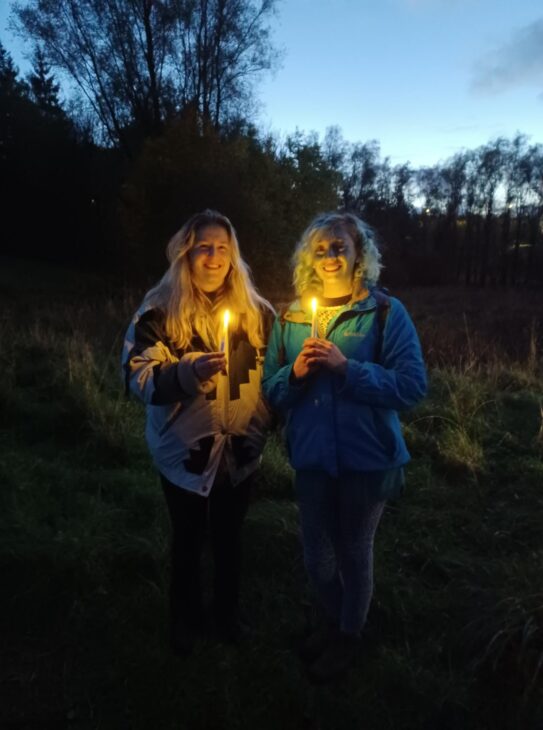 But there's an important message for us in all the revelry. These beautiful animals once roamed Scotland, and had important roles within the ecosystem. Their extinction here came at the hands of people – through habitat loss, hunting and persecution. Without these animals, as with any missing piece of a jigsaw, things don't hold together and the rest of the ecosystem is affected. We need to think about how we treat the wildlife that exists today, and the habitats they need to survive, if we are to ensure more species do not face the same fate: let's leave the ghosts for spooky stories, and have a much more hopeful reality.
You can still download the Ghosts of the Land booklet here:
---
Cumbernauld Living Landscape