Helping teachers take the classroom outdoors
, by Tracy Lambert
It's been a funny old week. It started with a public holiday that made me feel like I had lost a day somewhere, and included a bat walk spent owl watching as well as a training day with the wonderful teachers of Condorrat Primary School that had us in fits of giggles as we guesstimated the height of a tree while being upside down. Can you imagine how children would take to that type of activity?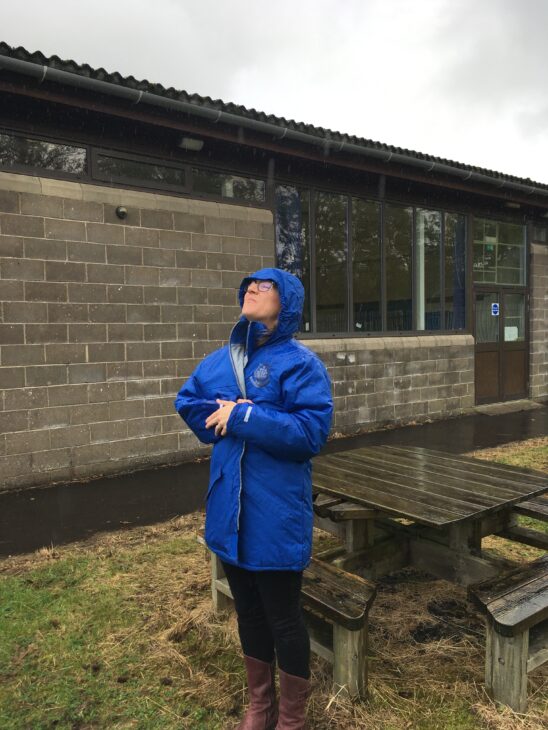 I'm excited to hear how the teachers at Condorrat get on in the coming months as they deliver outdoor learning both to their classes and to each other. You see, in light of Covid-19 the Cumbernauld Living Landscape team have had to adapt to be able to deliver to the needs of the schools.
Training one group of teachers who then disseminate the information throughout their school is easier for everyone. It means our training can be spread throughout the school while keeping everyone in the school safe. Each teacher knows their curriculum inside out and how to adapt it for their individual classes and students.
We still socially distance during sessions but this distance is only physical. A mutual passion for teaching young people brings us closer together, creating shared networks of information, ideas, and support for one another.
Outdoor learning will probably become a greater priority in schools this year – to be honest it should have been already. Children benefit hugely from learning outside, both mentally and physically. There may be bumps and scrapes and the odd fall, but allowing children to take risks in a safe environment is essential for their learning.
Yes, we should protect our children but when that stymies their development we are doing more harm than good. If your child's school doesn't do outdoor learning ask why not – and if they do, support them. Trust me their quality of life will be so much better for it.
Find out more about how we can support teachers with outdoor learning
---
Tracy Lambert