I'll miss Cumbernauld's amazing people!
, by Cumbernauld Living Landscape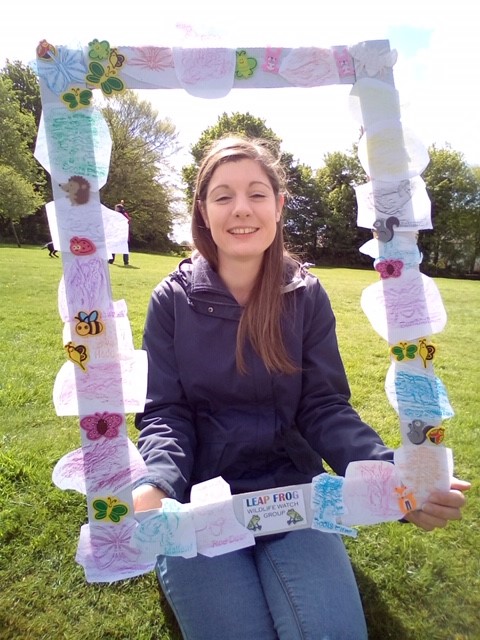 After a fantastic six months, I will soon be leaving Cumbernauld Living Landscape and wanted to take the chance to share some of my highlights from my time here.
In my previous role at the Scottish Wildlife Trust, I had the privilege of helping with Cumbernauld Living Landscape projects and saw first-hand how fantastic they were for the local communities and wildlife. When the opportunity to work with the team as Project Officer for Young People came up, I had to take it and I couldn't wait to get started!
Over the past six months the Young People team have kickstarted our face-to-face work again, building on the range of online materials that were produced during the pandemic. We have developed and delivered sessions to secondary schools to increase confidence and responsible use of outdoor spaces and have enjoyed working with primary school children through our Early Connections workshops. Outdoor learning and environmental education are so important for children's learning and development, but also for successful long-term conservation aims. It is always incredibly rewarding to work with young people, and to see them having a positive and enjoyable learning experience – as an educator it can be the highlight of the day, or even week!
In a similar way, it has been wonderful to be able to engage with communities across Cumbernauld, through in person events such as the "Ghost of the Land" Halloween event in Cumbernauld Glen, and sessions with youth groups at our project sites.
It is always great to meet other passionate, like-minded people and community engagement work is wonderful for this. I have met so many amazing people, striving to improve Cumbernauld's green spaces for people and wildlife. In the next few months the team will be working with a range of educators, passing on skills and knowledge in outdoor learning through tailored training days. Doing this will ensure more young people across the town can continue to benefit from quality environmental education through their day-to-day activities. It has been wonderful to be a part of the development of these events and resources.
After five and a half years at the Scottish Wildlife Trust I will soon be moving on to a new role with Perth and Kinross Countryside Trust. I am excited for my new adventure, and so happy to be able to look back on my time at the Trust with such fondness – it's been a privilege to end this time working on such a wonderful project.
---
Cumbernauld Living Landscape