We invite you to see our unveiled plans
, by Tracy Lambert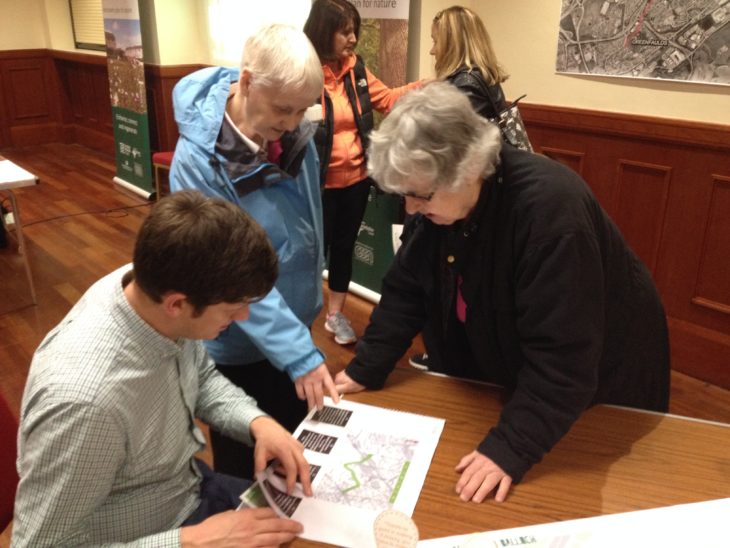 Over the past few months, Cumbernauld Living Landscape has been carrying out a lot of consultations about the towns green spaces and the community groups who use them. 
Thank you to everyone who has taken part and helped us to understand your views about the local green spaces in the town. In the background expert consultants have been out looking at the local area identifying breaks in path routes, habitat type, quality of routes and habitats and so much more.
All of that information has now come back, and we would show you the list of projects that have come from these consultants and hear from you which projects would have the greatest impact for our community.
I am extremely excited to see the list of projects which will help us to access our parks and green spaces better and so for one more time I ask your help and opinion.
We have seen the Cumbernauld community spirit come alive during the heavy snow with groups of residents helping to dig out schools and parking areas. There is a craving for people to be part of something bigger and this project is an opportunity to be part of something much bigger even if it is expressing your opinion
We will have only two opportunities to display all the information to you and we would love to have you join us and let us know your views.
Saturday 24 March from 11am – 3pm in Cumbernauld Shopping Centre
Monday 26 March from 12pm – 8pm in the cafe area of Freedom City Church. Tea and coffee will be available.
This is our last push before submitting our bid to the Heritage Lottery Fund for the project and we would really value your input. Creating Natural Connections can only be great community project with you taking part.
---
Tracy Lambert