It's great to be back!
, by Paul Barclay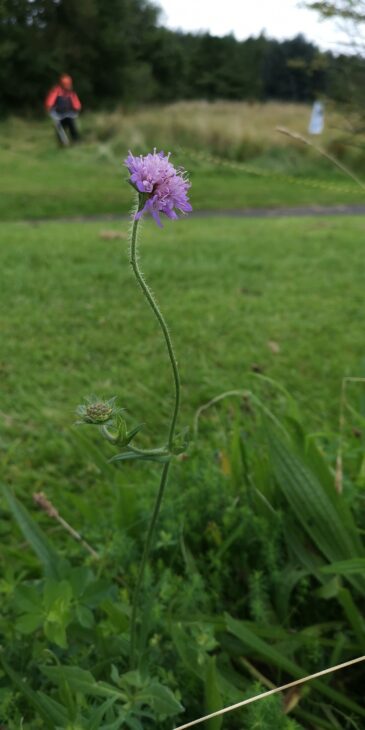 As it has been for everyone else, it's been a strange summer for the Cumbernauld Living Landscape team. We've done our best to adapt by delivering a host of online content, but what we've always been working towards is getting back outside again, meeting and working with our volunteers and the community.
We've worked hard to change the way we deliver our sessions so we can do safely. All the expert advice says that coronavirus does not spread well in outdoor situations, but we've also added all sorts of other safeguards just to make sure our sessions are as safe as possible. This has meant some restrictions on what we can do – smaller group sizes and a hopefully temporary end to the tea break around the fire on our Wild Ways Well walks – but this is a small price to pay.
It has paid off! Over the past few weeks we've delivered fun outdoor sessions for families in Abronhill, the Nature Ninja volunteers have been out removing invasive balsam and cutting the wildflower meadows, and Wild Ways Well has been exploring the greenspaces, conducting wildlife surveys, wellbeing sessions and our first evening bat walk of the year.
And there's lots more still to come! We'll have more bat walks and maybe even some spooky halloween sessions in the evenings.The Ninjas and the Wild Ways Well groups are back out delivering sessions almost every day of the week, we have weekend sessions coming up and we'll be continuing our online and video call sessions for those who are still unable to get out.
We're updating our Facebook page and online events page almost every day. So take a look, get your jacket on (it is almost October!) and come out and join us.
Paul Barclay, Project Officer
---
Paul Barclay