Natural Connections – Autumn as a time of change
, by Cumbernauld LL
Autumn is my favourite season and I can say that with some confidence after the summer we had! With autumn now in full swing it is a time of many changes as wildlife and people alike are getting ready for the coming winter. It is, for me too, a time of great change as I start my new job as Cumbernauld Community Engagement Assistant.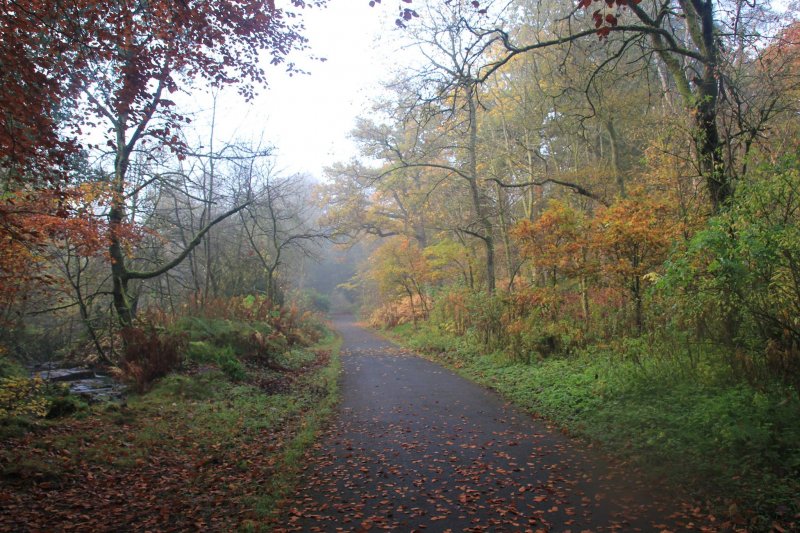 This role, funded by Community Jobs Scotland (CJS), was a fantastic opportunity to work and engage with the people of Cumbernauld, through the living landscape scheme. Assisting Tracy Lambert, our Community Engagement Officer with the Cumbernauld Living Landscape, I will be working with teenagers across three schools on three great sites. Our aim is to help build employability skills for these young adults as they move on to future jobs. Through this work we will also be improving the urban green spaces for the wider community and of course the wildlife!
I was absolutely thrilled to get this job as it is my passion to work with communities and strengthen the links they have with the environment. Throughout my Zoology degree at Glasgow I was involved in many volunteer placements and quickly learned that conservation is never going to work in isolation as it needs the involvement of many organisations. For me, this is where the enjoyment is as I get to work with a whole mix of people with their varying passions and needs.
I hope that during my time spent with the SWT that I can work with the various groups and organisations in Cumbernauld to make a difference to the wild spaces of the area as well as help young adults to get the chance they need as they set off on their career path.
---
Cumbernauld LL