Broadwood Loch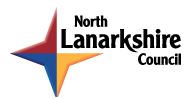 Managed by North Lanarkshire Council, Broadwood Loch is a man-made loch with surrounding woodland, grassland and lowland peat bog habitats. The wildlife ponds are home to damselflies and dragonflies and swallows can be seen swooping overhead in summer. There is a circular walk round the loch.
Highlights
Listen for the drumming sound of great spotted woodpeckers as you stroll through the woodland
Look out for great crested grebes and goosanders patrolling the water
Take some time to relax and reflect while watching the swans and geese as they patrol the loch
More information
The main car park can be accessed from Ocharton Road.
We run events at the site throughout the year, and lots of people are helping to look after this special place by volunteering their time with us.