Cumbernauld Glen Wildlife Reserve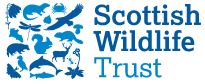 Managed by the Scottish Wildlife Trust, the ancient woodland of Cumbernauld Glen is a haven for wildlife. Early spring sees pockets of snowdrops appearing and summer brings a profusion of bluebells. The meadow attracts butterflies, including small pearl-bordered fritillary. This historical site also has a 16th Century dovecote (doocot). There is an extensive network of footpaths to explore as well as a popular mountain bike trail.
This leaflet shows you one of the family-friendly wildlife trails you can do at Cumbernauld Glen:
Highlights
Look out for a flash of blue as kingfishers hunt along the river
Listen for wood warblers and other songbirds as they dart through the mature oak woodland
Enjoy the spectacle of snowdrops in February and blankets of bluebells in May
More information
From the A8011 and follow signs for Cumbernauld Theatre. There is a car park opposite the theatre, with the reserve being a short walk away.
From the car park, walk back along the footpath adjacent the road in the direction of Cumbernauld House. Continue along the path until it meets the road and turn right. Follow the road to Cumbernauld House. There is a Cumbernauld Glen waymarker located at the next road junction.
There are various other entrances to the Glen, many accessible by foot.