Ravenswood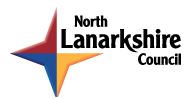 Managed by North Lanarkshire Council, Ravenswood is a rich mosaic of open marsh, meadow, grassland, wildlife ponds and woodland. You can spot wildlife all year-round including insects, song birds, diving birds and mammals. There is an 'outdoor classroom' at the main entrance, created by our Nature Ninjas and Wild Ways Well participants.
Highlights
Listen for the cry of buzzards soaring in the skies above
In summer, search for bees and butterflies in the wildlflower meadows and dragonflies and damselflies by the ponds
Explore the edges of the ponds, and you may be lucky enough to spot signs of otter tracks
More information
The site is easily accessible from Balloch, Condorrat and from the Town Centre. There is informal parking on nearby Island and Skye Roads.
We run events at the site throughout the year, and lots of people are helping to look after this special place by volunteering their time with us.