Seafar Wood Wildlife Reserve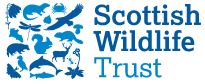 Managed by the Scottish Wildlife Trust, Seafar Wood is a relatively young strip of woodland west of Cumbernauld Village. The woodland habitat is still developing and clusters of bluebells and other woodland flowers are already established, it's also popular with butterflies and damselflies in summer. Areas of scrub and remnants of agricultural hedgerows provide vital habitats for birds.
Highlights
Visit in summer to immerse yourself in the sound of birdsong
Stay very quiet to catch a glimpse of roe deer moving through the trees
Look up! You might see a sparrowhawk patrolling the skies
More information
On Dowanfield Road, follow signs for Our Lady's High School. Pass the school and playing fields on your left and park at the very end of the road. Follow the footpath away from the playing fields and turn immediately right to access Seafar Wood.