A fond farewell to Cumbernauld Living Landscape!
, by Cumbernauld Living Landscape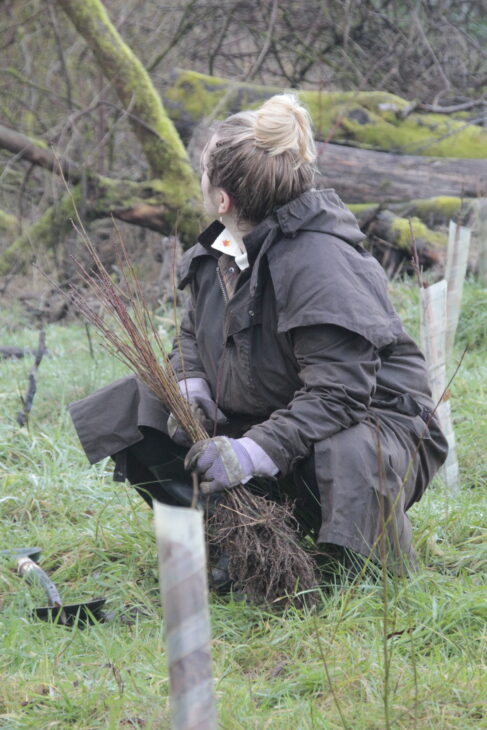 Rozelle McMillan, Previous CLL Trainee 
It was an honour to be a Trainee at Cumbernauld Living Landscape and I have met wonderful people and learned so many skills.
I have had the pleasure to work with all the workstreams on the project. Nature Ninjas and Wild Ways Well have taught me many practical skills such as fires, Kelly kettles and shelter building. Nature Ninjas helped me identify invasive species and methods of tackling them. Wild Ways Well educated me on my hometown's ecology.
Both Volunteer groups showed me how to plant trees to support native wildlife. Nature Ninjas taught me how to scythe and remove cuttings to encourage wildflower meadows. Furthermore, I helped restore Abronhill bog by helping the volunteers remove trees. Wild Ways Well and Nature Ninjas has improved my wellbeing with the Natural surroundings and supportive volunteers
The Young people's workstream has been the most rewarding educating young people on their urban greenspace. I have supported delivery to schools and youth groups. I have discovered many ways of making bird feeders from recyclable materials and demonstrated the methods to the public. Zara and I showed children how to grow their own food from seeds. I had the pleasure of joining Zara and the girl guides to plant wildflower meadows in Seafar.
Overall, the traineeship has been a fantastic experience and will cherish all the memories made. I appreciate all the amazing opportunities provided by the project. The work of volunteers and staff is remarkable, yet they are so humble!
I have learned so much about myself, my hometown, and its greenspaces. After living in Cumbernauld, most of my life am sad to say I am moving to Somerset for an Environmental Advisory Role at Hinkley Point C. The diverse skillset gained from CLL will be of great use in my new position.
Thank you, Cumbernauld!
---
Cumbernauld Living Landscape