A Gift to the Future
, by Paul Barclay
Here in the Cumbernauld Living Landscape Office we have a framed quote hanging on the wall, given to us by one of our volunteers, it reads
"Societies grow great when old men plant trees under whose shade they will never sit".
It was a lovely gift and it's something I reflect upon often when I consider the work we do. On Thursday I went with some volunteers to help the Council's Ranger Service and Friends of Cumbernauld Community Park plant some trees, just tiny saplings of oak, birch and cherry.
It'll be years, decades, before these trees are established and it's unlikely that many of those who planted them will ever walk among the mature woodland they will become. But we made a start; planting a tree is a gift to the future and hopefully many people will one day feel the benefit of their shade.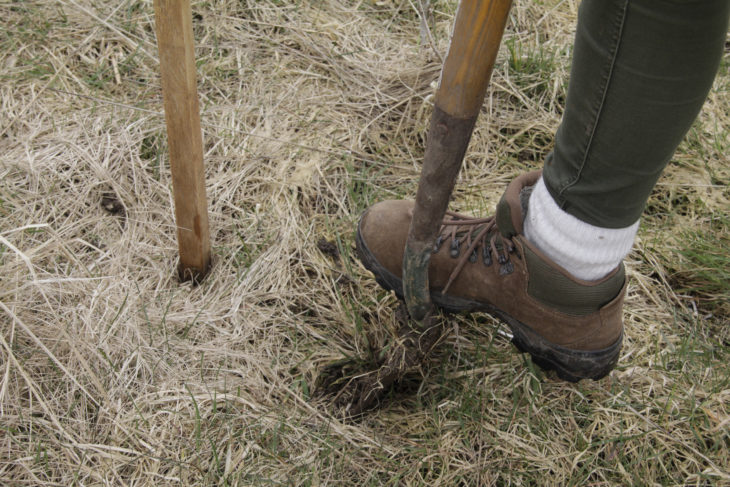 Much of conservation works like this. The benefits are rarely instant, instead they accrue over years of effort.
You can conduct a litter pick in an afternoon but it takes a lot longer to change people's attitudes. Last week the Nature Ninjas were out litterpicking in Seafar Woods, they collected 27 bags of rubbish and filled eight 60 litre trugs with glass. It was a fantastic achievement and the woods looked amazing, with people commenting how they felt much safer to explore now all the broken glass was gone.
Unfortunately, I was back there on Tuesday and already there are signs of discarded bottles and litter building back up. This is disappointing, but it doesn't mean we'll give up. We'll be back again to clean up, and local residents have already begun thinking about setting up their own anti-litter group. Change happens slowly, but with time and effort it will come.
Paul Barclay Community Networks Officer
---
Paul Barclay