A wild year ahead
, by Cumbernauld Living Landscape
It's hard to believe that we're more than halfway through January already! Here at Cumbernauld Living Landscape it's full steam ahead as we continue to work towards our vision of putting both people and wildlife at the heart of our town's future.
We've got lots of exciting projects coming up in the next 12 months, many of which you could get involved with. Our Wild Ways Well Thursday sessions started back last week, open to anyone looking to improve their mental wellbeing by spending more time outdoors. For people who like to get their hands dirty, our Nature Ninjas volunteers have been out planting trees at Glencryan Wood, and will be carrying out a variety of conservation activities throughout the year. Our education team are busy connecting with local schools, organising workshops and programmes that will connect young people with nature through fun and engaging activities based on natural heritage.
Our habitats work will include a continuation of our 'Nectar Networks' projects, creating more homes for pollinating insects and improving biodiversity in the town. We'll be working with partner organisations in Cumbernauld Community Park to recognise the cultural and natural heritage of the site. This will involve meadow creation, including unharvested oats which provide food for farmland birds. Peat bog restoration will form a large part of our habitat work as well as planting 4000 trees at Low Wood and Glencryan.
This year three access routes will have path upgrades in Seafar Wood, Ravenswood LNR and Luggiebank to help more people in local communities enjoy their greenspaces.
We're also preparing for this summer's "Wild Cumbernauld" celebration. This is a week-long series of fun, educational and engaging activities to celebrate Cumbernauld's greenspaces and the communities who engage with them. Watch this space for more details soon!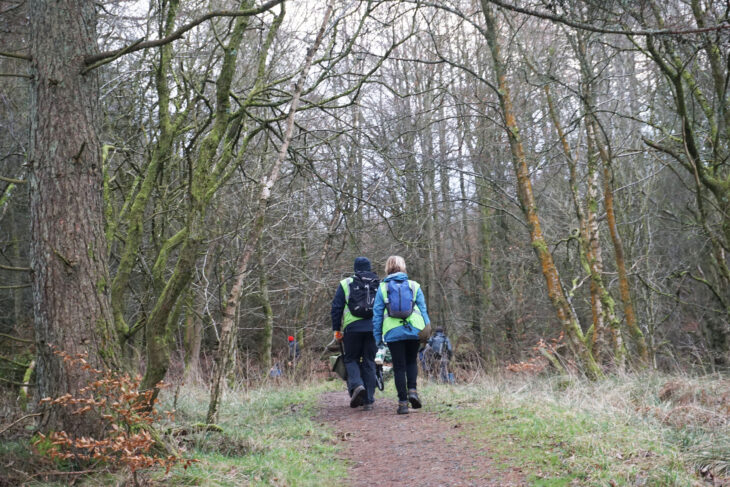 ---
Cumbernauld Living Landscape