Cumbernauld Living Landscape transforms desk jockeys into Nature Ninjas
, by Cumbernauld LL
Nature Ninjas taking part in conservation work in Cumbernauld burn nearly double the number of active calories compared to a day spent at an office desk.
The Cumbernauld Living Landscape Nature Ninjas volunteer on the first Sunday of every month to help improve three green spaces in Cumbernauld, St Maurice's Pond, Ravenswood Local Nature Reserve and Cumbernauld Glen Wildlife Reserve.
These volunteers are wearing activity trackers on their wrists to record the amount of steps taken and calories used during work on nature reserves and at public events. Data from the devices revealed that they burn around 1,500 calories and walk an average distance of ten kilometres (six miles) during conservation work, roughly double the amount of active calories used in a normal day at the office.
Volunteers at public events also covered an average of 12,000 steps while helping to communicate the Cumbernauld Living Landscape project to more than 6,000 local people.
The volunteers are taking part through Cumbernauld Living Landscape's Natural Connections project, supported by NHS Lanarkshire and players of the National Lottery through the Heritage Lottery Fund. Some of the conservation work they have completed include clearing non-native invasive species, maintaining paths to improve access, and planting wildflowers and trees.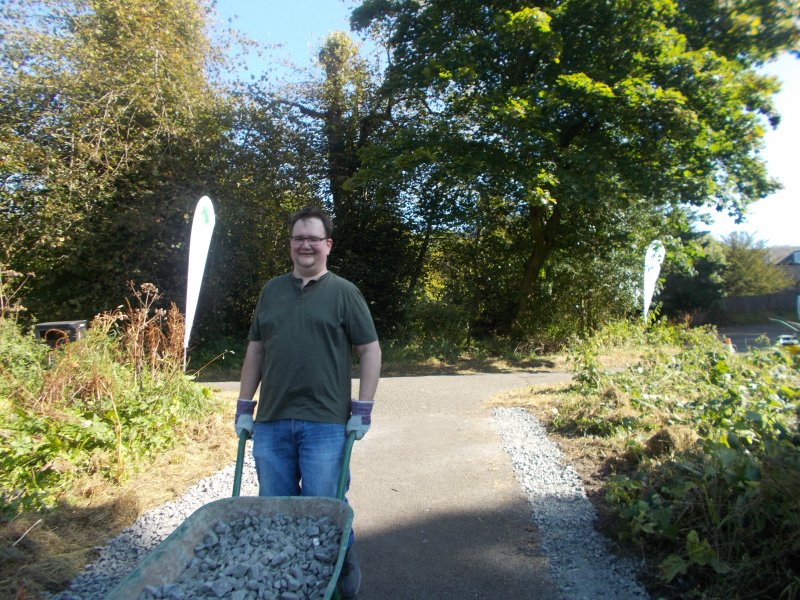 Tracy Lambert, Community Engagement Officer, Cumbernauld Living Landscape, said: "It's so easy to forget about the physical and health benefits of volunteering but the evidence shows that people who spend more time in nature are healthier, happier and more engaged with the environment. People are always really surprised when they find out just how active they get when they come to help us improve their local nature reserves, and it's so much cheaper than a gym membership!"
One Nature Ninja feeling the benefit of improved activity is Louise Smith. She said: "It's great to be able to get outdoors and spend a few hours with amazing people in beautiful surroundings. The physical exercise and knowing you're making a difference for nature gives you such a buzz, and knowing that you'll sleep well after some hard but fun graft really brightens up your day."
Paul Barclay, Natural Networks Officer, TCV Scotland said: "It's brilliant to be involved with the Nature Ninjas, seeing individuals and local communities engage with greenspaces has been one of the highlights of my time with Cumbernauld Living Landscape. It's great to see everyone's hard work transform the sites because the people involved are making an incredible contribution to nature and Cumbernauld as well as to their own health. It's a win-win situation for everyone."
---
Cumbernauld LL