Watch our Creating Natural Connections video!
, by Laura Healy Smith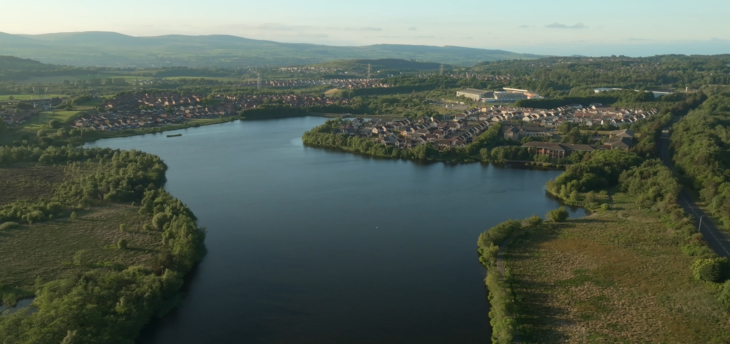 The opening shot of our video, a drone shot over Broadwood Loch (c) Vass Media 
Delivery of our Creating Natural Connections project ended in June 2023. Much has been achieved throughout the project, and we were keen to mark this in a permanent way. We decided a video was a fantastic way to showcase the work we have done and – most importantly – the people and places that have made this project so special.
We enlisted the help of Brian Vass, of Vass Media based in Falkirk, to help us create our vision. Brian came out with us to film when we ran events, Wild Ways Well and Nature Ninjas sessions. He filmed across two months of activities and managed to make us all feel comfortable in front of the camera – no mean feat!  He filmed the CNC team and community groups on location and he even joined us on a bat walk and managed to capture a magical moment, where a soprano pipistrelle flew right above us, on film!
We hope you agree, it's turned out amazingly well and Cumbernauld looks beautiful.
Head on over to our YouTube Channel to watch HERE.
---
Laura Healy Smith