Watch Us Grow's #LivingWindow
, by Cumbernauld LL
We are really looking forward to the launch of the Cumbernauld #LivingWindow project. This exciting and innovative project will show Cumbernauld's green spaces at their best, and it will be fun to see how the other community groups view their local community and its wonderful green spaces. I am sure people will be very impressed by this fantastic project, which everyone will be able to view – simply by walking through the town centre.
The #LivingWindow project has been a great project for Watch Us Grow to be involved in. Initially we had discussions with the Cumbernauld Living Landscape staff, followed by a session with creative studio Pidgin Perfect, which was really fun and enjoyable.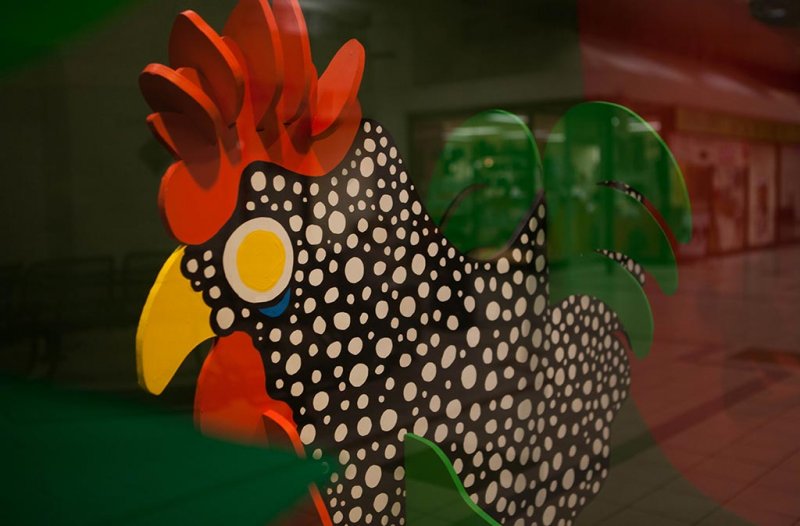 Students, volunteers and staff all worked together to create a fantastic piece of work that reflected their ideas of Watch Us Grow, Palacerigg Park and Cumbernauld. A morning of discussion and brainstorming resulted in a beautiful, colourful and imaginative collage. Well done everyone!
Watch Us Grow is a voluntary organisation and local charity that works with adults with support needs (students) and adults with mental health issues (volunteers) in an organic garden in Palacerigg Country Park in Cumbernauld.
We provide training that enables our students and volunteers to develop their self esteem and confidence, whilst also providing them with practical skills. This helps them participate more fully within the wider community, in an environment that is not only safe, but provides lots of additional benefits (such as being able to go for a walk or a cycle).
Our garden offers wonderful, stimulating opportunities that suit a wide range of people, and we are looking forward to demonstrating this to everyone through our #LivingWindow.
Watch Us Grow provides a special environment for adults with additional support needs or with mental health problems and learning disabilities to develop new skills, confidence and self esteem. For more information,
visit their website
.
---
Cumbernauld LL