A present for our wildlife!
, by Katie Brown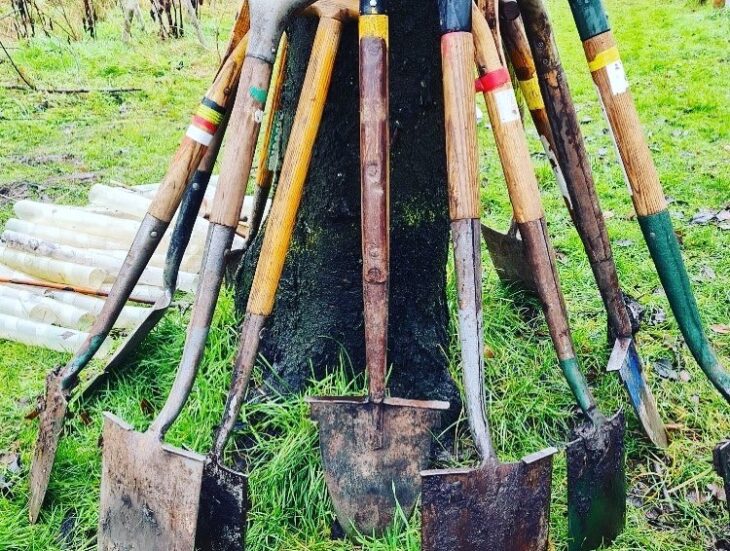 Tis the season to plant trees! It feels like only yesterday when I was a bright-eyed trainee, writing a similar blog, detailing how the Nature Ninjas bravely battled against thigh-deep mud to bring trees to the people of Broadwood.
One trip around the sun later, here we are again. On Sunday 12 December our staff and volunteers planted another 500 trees to join the ones that were planted in 2019 and 2020. The mud wasn't as deep this year which is a good sign that the trees are soaking up a lot of the water in the ground, which will hopefully prevent flooding in the car park.
The trees we planted aren't just any trees. They are native broadleaved species such as oak, birch, willow and hazel that will provide valuable habitat for Scottish wildlife. To give you an idea of just how valuable these trees are, an oak tree can support 2300 different organisms, including 31 mammals and 38 species of bird. Non-native conifers like Sitka spruce in their native range provide shelter for large mammals like moose but have little value for Scottish biodiversity, and their dense canopies mean little else can grow beneath them.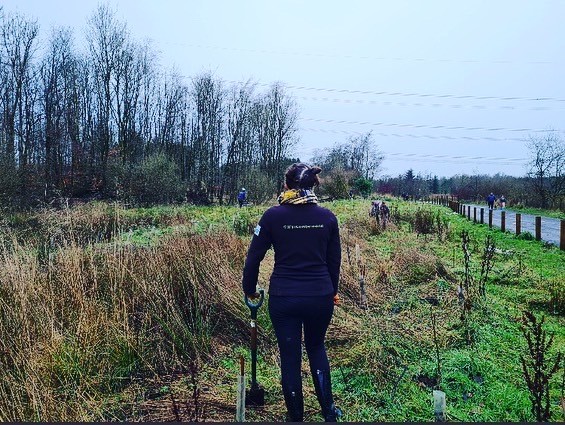 Unfortunately not all of the trees we plant at Broadwood will make it but that's why we are planting so many. We expect to lose up to half of them to frost, disease and deer. The Nature Ninjas have already removed some of the unfortunate saplings from last year that didn't make it but the ones that did survive are absolutely thriving, and about five to ten years from now we can expect the site to start resembling a young woodland.
Thanks again to our amazing volunteers for making projects like this possible and giving back to your local community.
Merry Christmas!
---
Katie Brown