Autumn Wellbeing
, by Paul Barclay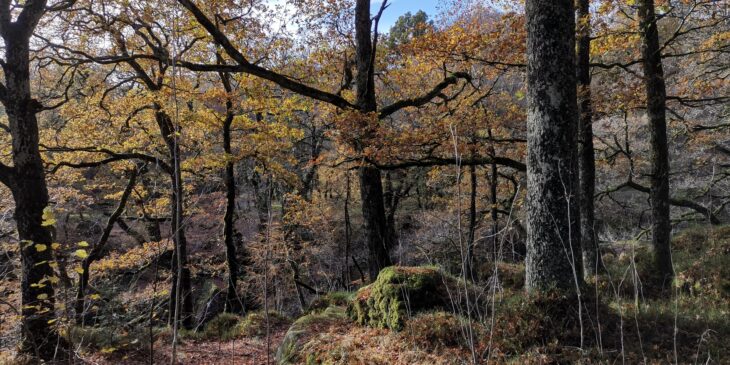 An autumn walk can be a fantastic way to shake off the worries and pressures of daily life. The vibrant colours of the leaves are nature's gift to us all as they turn and fall in drifts. The trails of reds, browns and yellows marking autumn's progress always brings out my inner child, I can never resist that secret joy of kicking my way through the heaps that surround the trees.
The scientific consensus on the positive role that nature plays in our mental health is clear, exposure to nature works – however there is always a catch. As someone who has lived with mental health issues all my life I understand only too well the pressure that can go hand in hand with looking after our wellbeing. The weight of expectations from family, friends, employers, even our own minds, can all be crushing.
Cumbernauld Living Landscape's Wild Ways Well project is designed to take that into account. We don't offer 'cures' or quick fixes, there is no time limit on nature– we're on a journey, but we have no particular destination in mind. When you sign up for our wellbeing groups you are free to come on as many, or as few, sessions as you like, there is no pressure to attend, we understand how it feels to wake up and just not be ready for anything today – but to want to try again tomorrow.
Autumn shows us that this can be done. The falling leaves aren't a sign that the trees are weak, or giving up, instead the newly bare branches reveal the hidden strength that always lay beneath. The leaves are gone but the tree is still standing and that strength at its core will enable it to endure the bad times – and to grow again when it is ready.
Paul Barclay
---
Paul Barclay