Broadleaves for Broadwood
, by Tracy Lambert
You might have already seen on social media that some exciting work is about to begin at Broadwood Loch. Our partners – North Lanarkshire Council – will be carrying out forestry work over the next few weeks.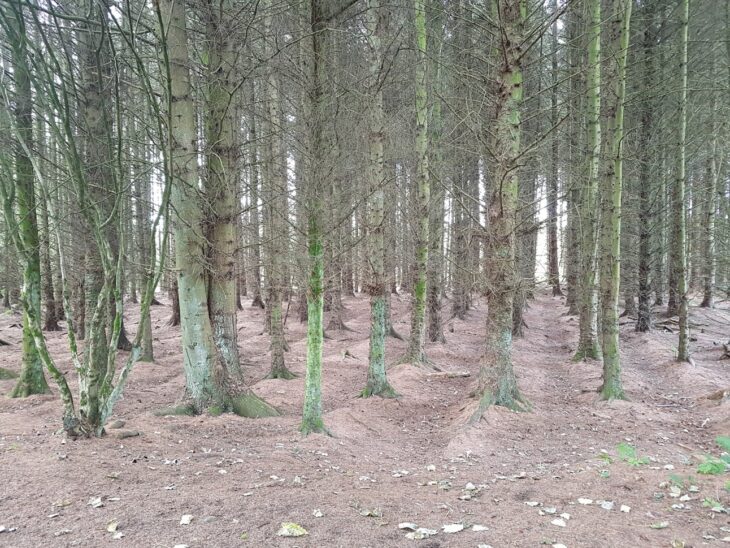 This work is part of a larger programme of woodland improvements within Cumbernauld. This part of Cumbernauld Living Landscape is supported by the National Lottery Heritage Fund and Scottish Forestry's Woodland in and Around Towns fund.
The works will include clear felling and thinning areas of dense non-native conifers which have little value for wildlife and stop light reaching the forest floor, meaning wildflowers and shrubs can't grow. These mature trees are also particularly susceptible to being damaged by storms
Clear felling has a very immediate impact on the landscape but we'll be replacing the conifers with over nearly 4,000 native broadleaf trees including oak, rowan, hazel and birch to create a mosaic of woodlands. As that develops, and surprisingly quicky, we'll start to see much more wildlife in the woodland.
Broadwood Loch will also be a much brighter and easier space for us humans to explore. Opening up the woodlands tends to make us feel safer when we go for walks, and we'll start to see more changes through the seasons including beautiful autumn colours. It will amazing to watch the transformation.
Our volunteers are also lending a hand. Old tree tubes will be removed making the site more pleasant to look at, and once the felling works are complete David will be leading groups to cut back branches and over vegetation where it's hanging over the path network.
For more information about this project please come along to our information event at Broadwood Loch today from 4pm to 6pm, ask us a question through social media, or visit the Cumbernauld Living Landscape website.
---
Tracy Lambert