Celebrating our Wild Ways Well participants
, by Paul Barclay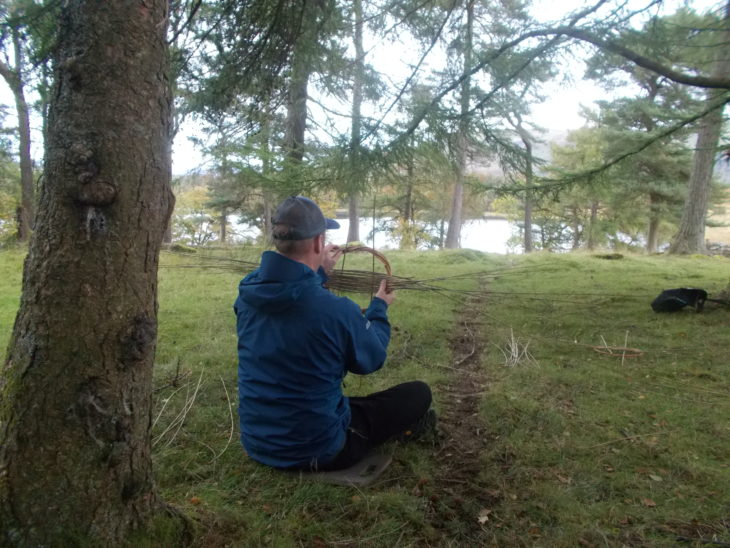 Last week the Wild Ways Well Thursday group embarked upon our first ever celebration trip with a sense of trepidation.
It was in the aftermath of Storm Ali so there was much checking of the weather reports in the run up as we prepared to set off to the Scottish Wildlife Trust's Loch Ardinning reserve, just north of Glasgow.
Although we love spending time in and about Cumbernauld there's nothing wrong with breaking up the routine a little and checking out a new location.
In the end the weather was kind to us. We had a fantastic time cooking pancakes over a campfire, and learning how to weave willow to make beautiful wooden platters.
We also took some time to reflect on our achievements over the past year, we hung photographs from the trees and had a little award ceremony, handing over certificates to everyone who had taken part.
I'm so proud of all the members of this group, past and present, everyone has worked so hard to face their fears and overcome all sorts of issues to join us and work together to enrich and improve both their own lives, but also the lives of everyone else we come into contact with.
We had a couple of new members with us for their first session with the group and it was lovely to hear them remark afterwards about how welcome they'd been made to feel.
The open group will continue to run on a Thursday for the rest of the year so there's still plenty of time to join us and experience it for yourself.
We'll also be running more weekend sessions with the next one taking place on Sunday 7 October – check out our Wild Ways Well page or the Cumbernauld Living Landscape Facebook page to find out how you can take part.
Paul Barclay, Community Networks Officer
---
Paul Barclay