Conservation day at Luggiebank Wood
, by Tracy Lambert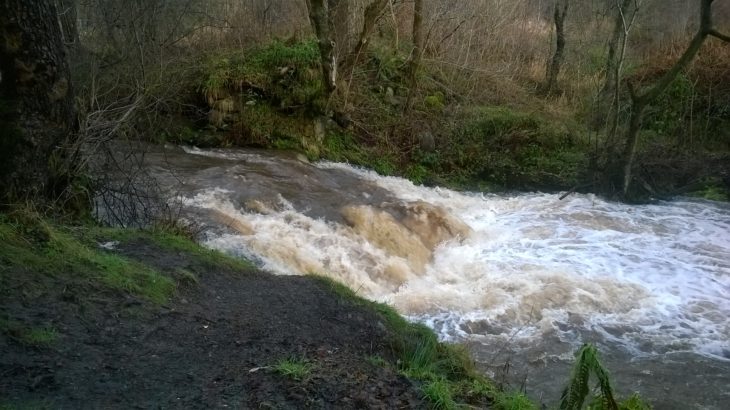 We are very excited to be heading out to Luggiebank Wood Wildlife Reserve for a spot of conservation work at the weekend. This is a wee gem looked after by the Scottish Wildlife Trust located just behind the train station at Greenfaulds. It is the Trust's smallest reserve in Cumbernauld but what it lacks in size it makes up for in wildlife.
I've been told you can spot kingfishers fishing in the fast-flowing waters either side of the waterfall and our surveys along the river have even found evidence of otters. There are a bonanza of birds to be seen including grasshopper warblers, chiff chaffs, buzzards and owls. And don't forget about the plants! Shimmering bluebells, bright orange fox and cubs, and lots more wildflowers can be found.
As long as the weather obliges our volunteer day will be aimed at turning a small patch of grass into a wildflower patch for local school children to explore and learn about and we will also be cutting back the vegetation that in encroaching on the path network. There is quite a lot to do so why not join us? We're meeting on Sunday 4 February at Greenfaulds station car park for a 12pm start.
More information can be found on our Facebook page.
---
Tracy Lambert