Getting arty this Autumn
, by Paul Barclay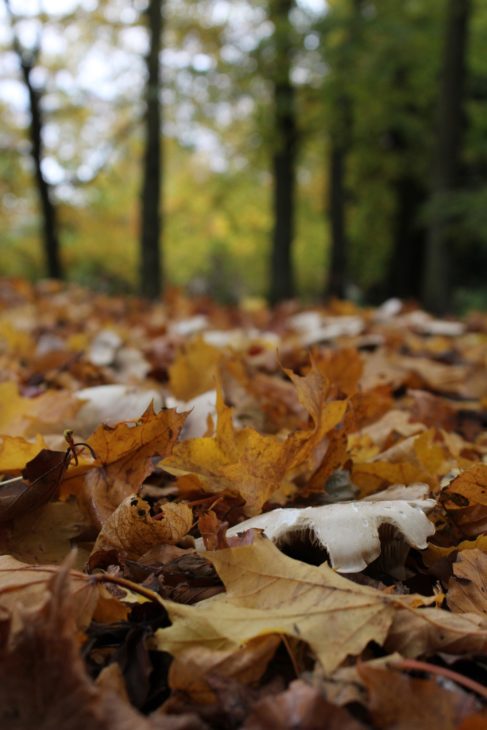 What's in a name? Until quite recently few people had any use for season names except for winter and summer. There were a few changes before we settled on a name, what is now autumn was once called hairst (harvest) or fall.
Whatever you call it autumn is a great time to get arty outdoors. Poets and writers have always taken inspiration from the season – Albert Camus called it "a second spring when every leaf's a flower", William Ellingham likens it to a forest fire "Autumn's fire burns slowly along the woods" and William Wordsworth heard music in the storms "Wild is the music of autumnal winds in the faded woods".
Autumn has inspired painters, sculptors and artists too. Andy Goldsworthy is perhaps the most famous of the modern environmental artists whose amazing visual works are often made with just the materials the autumn woods provide.
It can be fun too, kids – and adults – love hunting for and collecting colourful leaves. One of the activities the Wild Ways Well group has tried is making a full rainbow of leaves and it's surprisingly easy with only light blues proving elusive!
There's a lot of pleasure to be had in contemplating a leaf, considering the colours within it, sketching the different shapes, bringing out the delicate vein structures by rubbing with charcoal or crayons. The light at this time of year can also be incredible, glowing skies at dusk and dawn and soft light filtered through the trees all look great through a camera lens.
Why not get out into the woodlands and unleash your own inner artist? You can join Cumbernauld Living Landscape on our Wild Ways Well or Sunday volunteering sessions or share your artwork with us on our Facebook page.
Paul Barclay, Community Networks Officer
---
Paul Barclay