Getting stuck in for nature
, by Cumbernauld LL
Last Thursday as many as 300 people joined Cumbernauld Living Landscape at Broadwood Loch to grab a spade and plant a tree before enjoying some festive treats round the campfire.  
With it being polling day we had a steady flow of children looking for something active to do on their day off from school, and plenty of adults looking for something positive to do while anxiously awaiting the results! The previous day pupils at Carbrain Primary had set the ball rolling by planting 165 trees in their school grounds. 
There's been a lot of talk of trees in the national news recently, with political parties competing in their pledges to create new woodlands that will help tackle the climate crisis. In response, conservationists have pointed out that numbers are not enough – it's crucial that the right trees are planted in the right places.  
As a community we planted 600 trees in total, including crab apple, willow, oak and hazel. These species are all native to the area, which means that as they grow the new woodland will provide homes for the widest possible range of wildlife. Research has shown that a native oak tree can support as many as 284 species of insect, while a non-native spruce tree, which our new trees are replacing, can only support 37.  
On the big day the weather was on our side, but following heavy rain from days before the ground was very muddy. Great for easy digging, not so great for brand new trainers! It was heart-warming to see how many children were willing (and permitted by parents) to get stuck in. At a time when young people are increasingly disconnected from nature, it can be easy to forget that playing in mud never stopped being fun!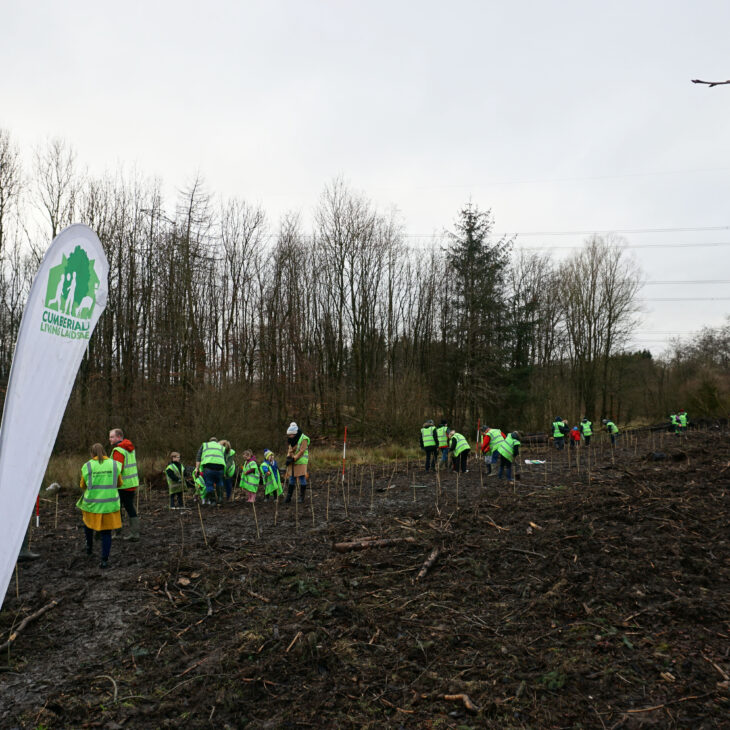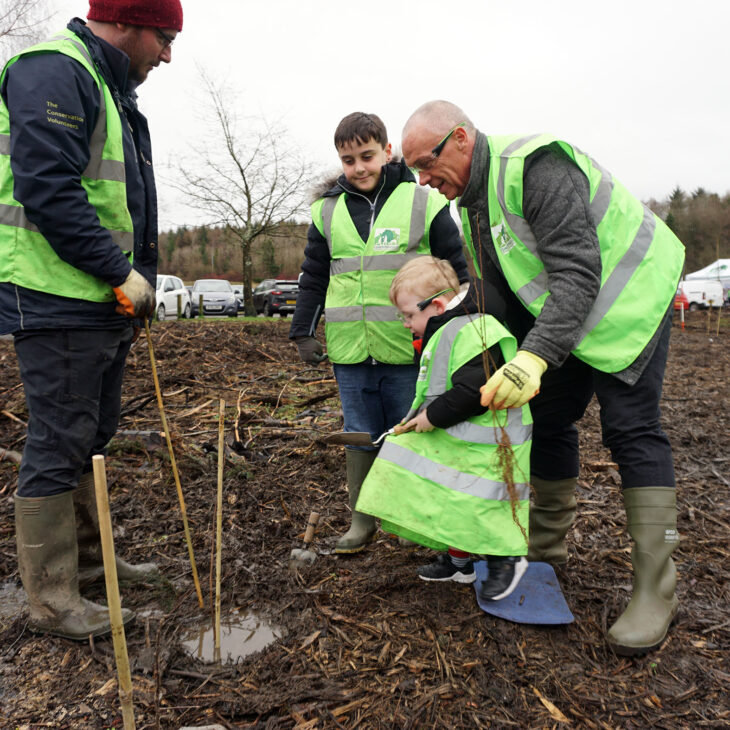 ---
Cumbernauld LL