If you build they will come!
, by Sue Walker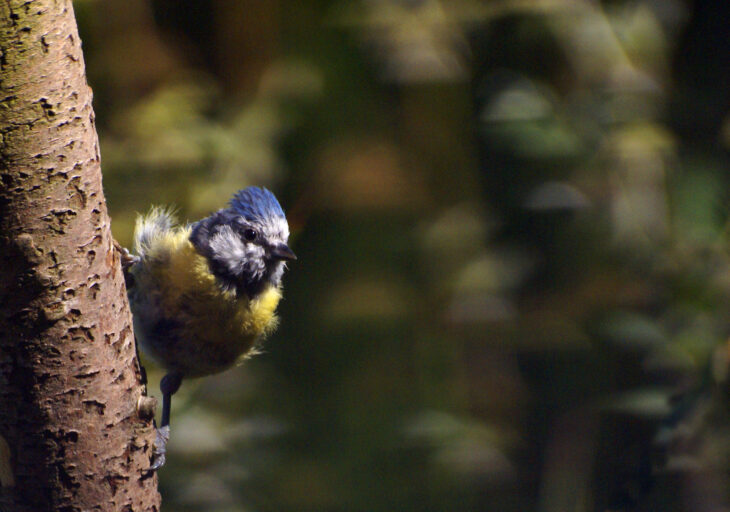 It was National Nest Box Week last week! A sure sign that spring is on the way. And it's not just we humans that are feeling that spring is in the air. You may have noticed that the birds are getting more and more vocal? The males are staking out their territories ready to attract a mate and ensure they have enough space to feed their coming family.
But there's sometimes a bit of a problem with finding that space. In our urban world many of the natural places that birds use to nest and breed – like hedgerows and tree-holes – just aren't there anymore – there's a housing shortage in the avian world too. That's where people can help. The right nest box, in the right place, can provide a perfect home for a bird like a blue tit or a sparrow struggling to get on the housing ladder.
Even the tiniest garden will probably have somewhere to put a nest box. Like human houses, there are a range of options, depending on your budget, from starter homes to mansions, and from build your own to (almost) architect designed! You can find out more at www.nestboxweek.com. The key things to remember are:
Put it out of reach of cats and inquisitive children
Make sure it's sheltered from the wind, rain and hot sun
Don't put it near to a bird feeder – birds with young families need some peace and quiet
Alternatively, if you're interested in building your own nest box, Cumbernauld Living Landscape is running a nest box building session – details coming soon. It's free, with all the materials provided, and sustainable, as the nest boxes will be built from old pallets – a great way to reuse resources! Keep an eye on our Facebook and Twitter feeds for updates @wildcumbernauld.
Ends
---
Sue Walker