Natural Connections – Costly wildlife invasion
, by Cumbernauld LL
Invasive non-native species…urgh! This is the term used for any plant or animal that has been introduced to an area, either accidentally or on purpose, that has taken hold and started to out-compete local wildlife. They are a massive headache to us all; from damage to property, health issues, soil erosion and flooding, they cost the Scottish Government £250 million a year.
Whilst you may not be familiar with the term invasive non-native species, you'll more than likely be familiar with some of the culprits! Grey squirrels, Rhododendrons, Japanese knotweed and Himalayan balsam are all common sights across the UK and all are invasive non-native species.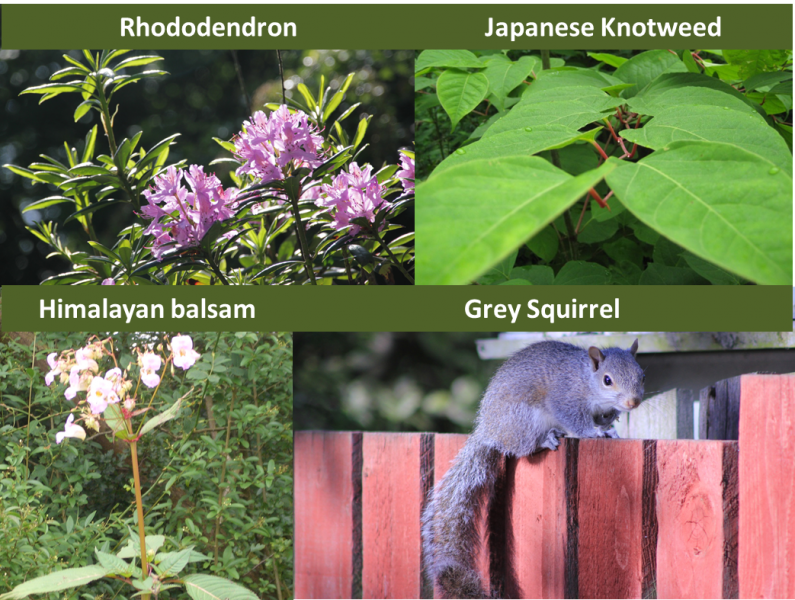 This year I will be working hard with local weekend volunteers and high school students to help remove some of these species from our beautiful wildlife reserves. Over the last seven days our Living Landscapes intern, Justyna Pabisz, has been out surveying for invasive non-native species at the three sites we will focus on. This information will help identify problem areas that can then be targeted by the volunteer teams. If you would like to learn more about volunteering with us, simply send a message through our Cumbernauld Living Landscapes Facebook page.
---
Cumbernauld LL