Plug Planting Plans
, by Cumbernauld LL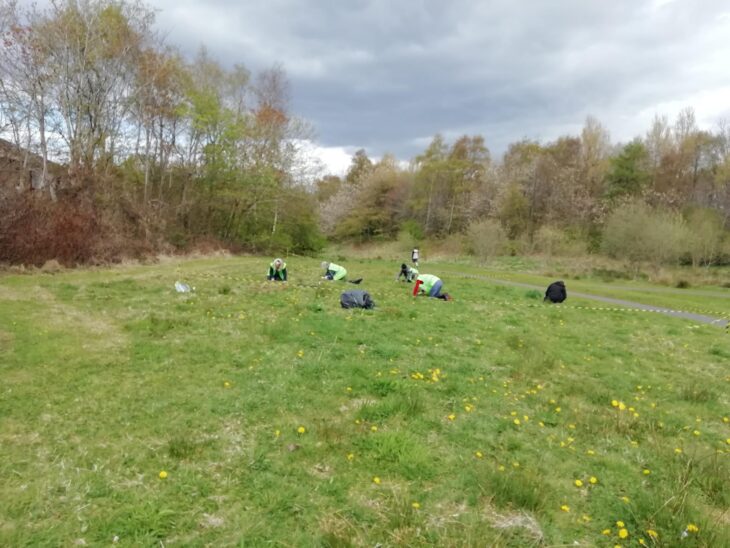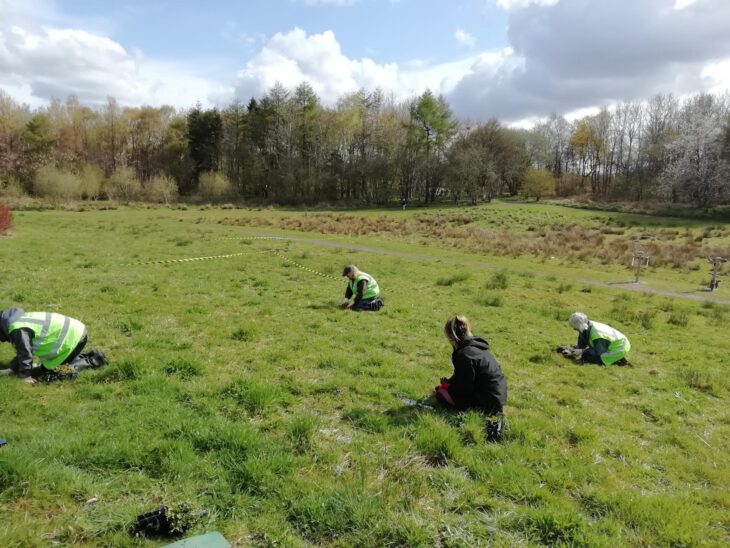 It has been gorgeous weather these last few weeks in Cumbernauld.  Already we are seeing various pollinators bobbling about from plant to plant as wildflowers truly emerge. Recently in Cumbernauld Glen I spotted a comma!  It's a delightful butterfly that can be quite elusive.
This experience reminded me why our work with wildflower meadows is imperative.  Our volunteers have been chopping various wildflower meadows across Cumbernauld – chopping and lifting grass wholesale.  This has brought an explosion in wildflower variety across these sites.  These emerging flowers are pleased they now do not have to compete with fast growing plants such as dock, coltsfoot, and nettle.
Over the next couple of weeks we will be giving these plants another little hand. We will be planting plug plants at a variety of sites to add a boost to the established populations that are present.  Recently we popped in 1200 plants in Westfield and around St Maurice's Pond.
These flowers are superb for local pollinators.  Knapweed is a particular favourite of bees.  Meadowsweet, "Queen of the Meadow" as it is sometimes known, has multiple medicinal uses.  We are also planting the incredibly charismatic cowslip, a plant that in ancient folk tales people though only grew in cow pats!  You will need to check this one out for yourself.
It is such a fun activity to do and is already bringing much needed colour to these meadows.  As we come out of lockdown, we are now looking for more volunteers to join our groups.  These groups operate in a coronavirus secure fashion.  Interested in joining? Contact David at d.walsh@tcv.org.uk.
---
Cumbernauld LL